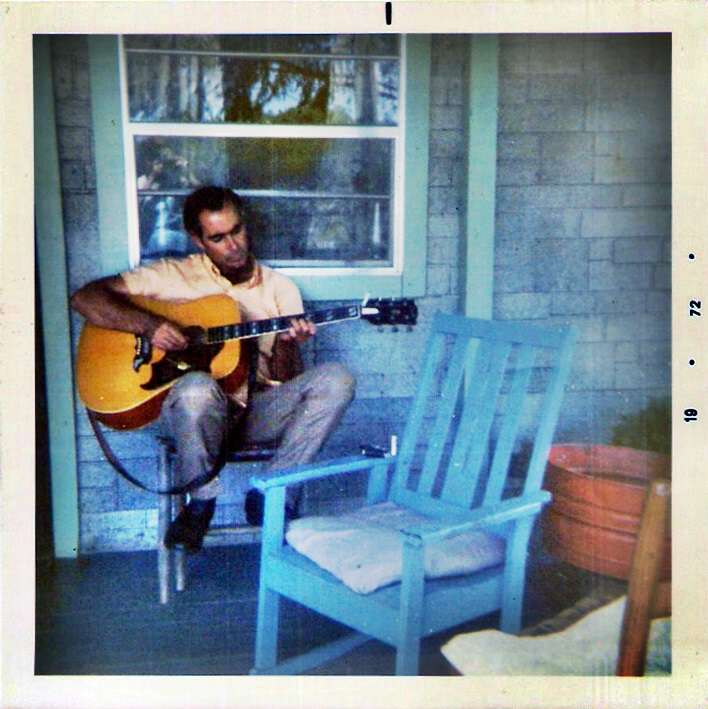 Pap sitting on Granny Gazzie's front porch
Earlier this week on Pap's birthday I shared a funny story he told me about a trip to get a load of peaches. On that same day Paul shared a video of Pap singing "I Know Who Holds Tomorrow."
The song is filled with words of faith and hope. Pap lived his life by both.
He was the most encouraging person I've ever known. At his funeral a long time friend of the family told me "Your daddy was such an encourager. He had a hopeful word to share with anyone he talked to."
After her comment I decided I was going to try to be an encouraging voice to people around me.
I hope you enjoyed the video. In a stroke of genius Paul got Pap to record five hymns with just his guitar in about 2005. This song is one of the songs recorded that day. I love the simplicity of the way Pap performs the song. He often set around the house singing in a similar manner.
Paul borrowed my camera and set it up on a time lapse to capture the sunrise. He planned to do it one weekend morning, neither of us watched the weather Paul just went for it. When I first seen the clouds I was disappointed, but after watching it with the song playing I think the clouds fit the meaning of the lyrics perfectly.
Tipper
Subscribe for FREE and get a daily dose of Appalachia in your inbox