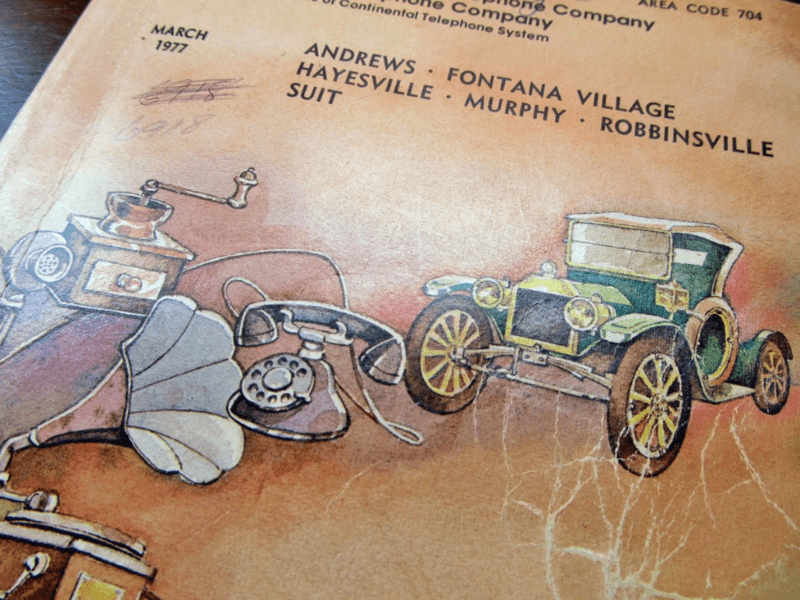 A few months ago I came across an old phone book-1977. The service areas caught my eye. I had never seen Fontana Village listed on a local phone book.
The Suit listing made me smile. You don't hear people talk about Suit much these days, but in days gone by it was a common moniker for that community.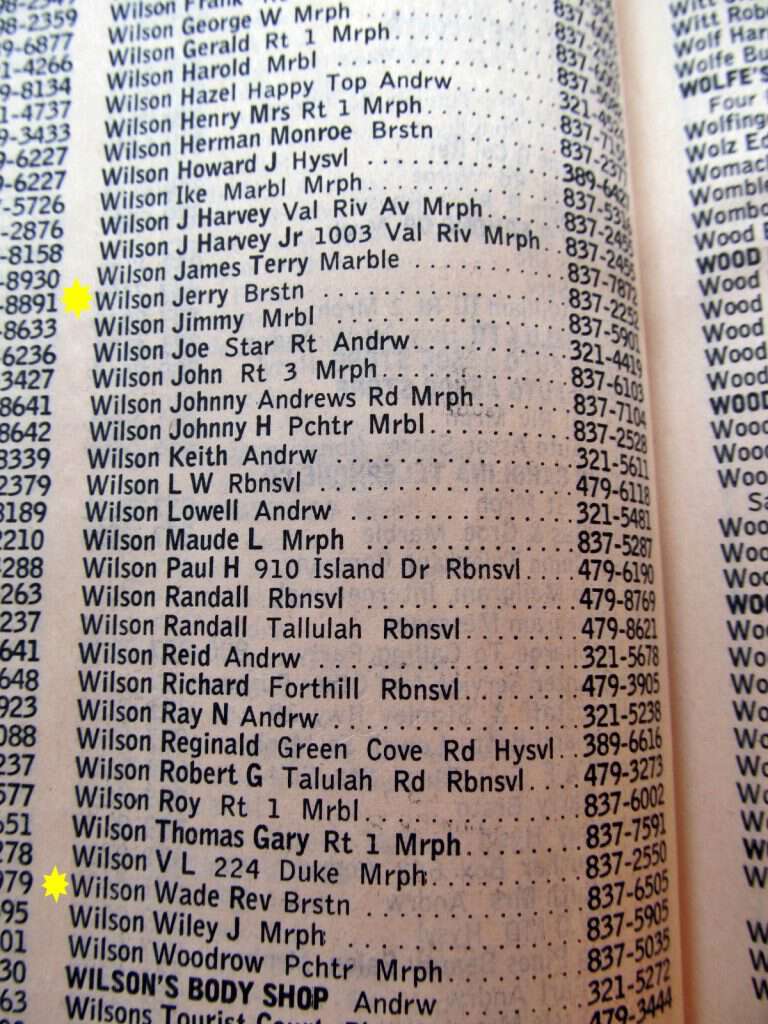 After looking at the front I immediately flipped to the Ws to see if Pap and Granny's number was listed. There it was in black and white. The same number they've always had.
My finger slid down through the Wilsons looking for Papaw and Mamaw. They were there too- Wilson Wade Rev Brstn. I was surprised to see their actual phone number because I never knew it. Mamaw died when I was in 5th grade and Papaw moved shortly thereafter. I guess I didn't call them enough to imprint their number on my brain. But I do have other long time phone numbers floating around in my head.
There's my closest Brasstown friend from childhood. Her parents' number can still roll off my tongue in just seconds. They still have it too.
Martins Creek Elementary's number lives in my brain too. Probably because I helped out in the office when I was in 8th grade and saw it a lot.
Sometimes the numbers in our heads outlast the actual phone on the other end. The other day I rattled off the number to the oil company Pap used to work for to Miss Cindy. She tried to call, but the number had been disconnected. Unbeknownst to me, the company is no longer in business.
We've had the same number since we first moved in almost 20 years ago. At about the 15 year mark, a bill collector kept calling for someone who didn't live here. One day a rather persistent lady kept questioning me until I finally said "Look I've lived in this house with this phone number for 15 years and I promise you I'd know if someone by that name lived here!" She must have finally heard the honesty in my voice because she said she'd never call again and she didn't.
Helping make calls at work recently showed me folks today don't keep their numbers so long. Apparently many of them change numbers about every 6 months. I'm guessing the cell phone phenomenon has changed the longevity of phone numbers.
Tipper