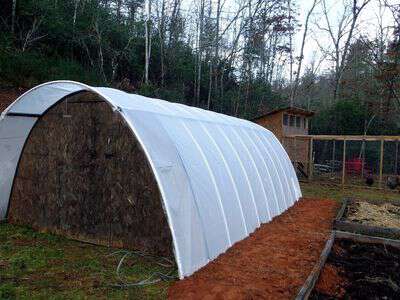 Back in the summer, I told you about the hail storms that damaged our greenhouse. Between then and now-the plastic disintegrated into a bunch of ghostly looking pieces that flapped in the wind.
Every time I walked out to feed the chickens I tried not to look at the greenhouse-it was in such shambles that it made me feel guilty-like all our hard work was for naught.
We ordered the plastic to recover it a while back-but you know how it goes-first one thing then another came up and we never got around to fixing it-until this weekend.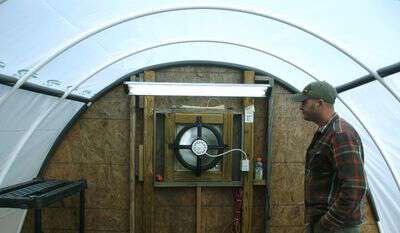 The Deer Hunter said we should look at having to recover the greenhouse as a learning experience-as a chance to change things we wished we'd done differently the first go around.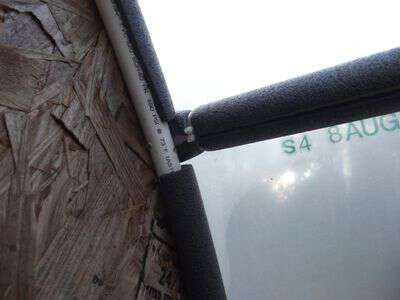 This time we bought a better quality of plastic specifically made for greenhouses. The first time-we bought standard 6ml plastic. I'm positive the new plastic isn't hail proof either-but I do think it will hold up better under the weather.
Once the hail had damaged the first plastic-it began to give way at all the pressure points. After studying on the issue for the last few months The Deer Hunter came up with an idea-he used foam pipe insulation to cover the pipe/wood areas that came in direct contact with the plastic. The pipe insulation will also help protect our spring seedlings as it seals off some of the air gaps too.
I think we may be prouder of the greenhouse now-than when we first built it. It always feels so good to get something done that you know needs doing. And before you know it-it'll be time to start my seedlings for next summer's garden.
If you want to see how the greenhouse is constructed-you can click here.
Tipper