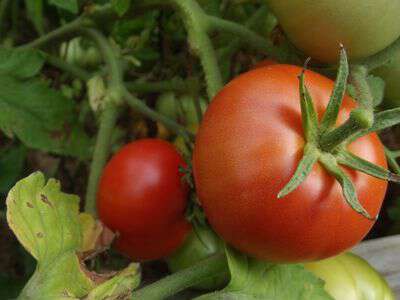 Thanks to the generosity of Sow True Seed I'm growing the heirloom tomato Mountain Princess for the first time this year. I told you a while back about the amazing production of the tomato plants-and now I know they taste good too. Its definitely a variety we will grow for years to come.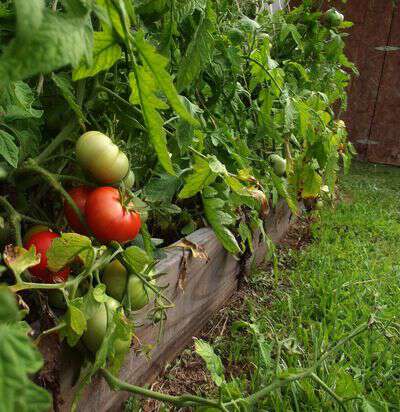 The tomatoes are on the small side-but have wonderful flavor-and as you can see from the photo-they are providing a bumper crop for us this year.
We planted most of our tomatoes in 4 new raised beds The Deer Hunter built out by the greenhouse. The Cherokee Purples are coming in as are the Cream and Sausage paste tomatoes. The Brandywines haven't ripened yet-but I'm hoping the rain we've been getting over the past 2 days will help them along.
This looks to be one of the best tomato crops we've ever had. I believe there were a few factors that contributed to the success:
*Sow True Seed sponsoring my garden with high quality seeds.
*I used a better starter mix-instead of trying to skimp like I usually do when I start seeds.
*The new beds-have a fresh load of mushroom compost mixed in them.
Our long term gardening plans have taken a blow this year. The greenhouse has major damage to it.
Shortly after we built it last year, a hail storm left tiny holes all in the covering. We left the plastic-thinking we'd use it till we just had to change it. A hail storm earlier this Spring helped enlarge all the small holes from last year-but we managed to make it work until the seedlings were all out and planted. A recent freaky ferocious wind finished off the greenhouse covering-you can now exit or enter it 4 different ways.
Tipper