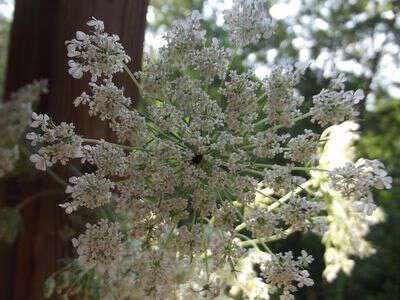 Queen Anne's Lace has dotted the roadsides and fields with white where I live. According to legend-Queen Anne was tatting lace when she pricked her finger and left a dot of blood in the center of the lace-hence the dark spot that can be found on some Queen Anne's Lace flowers.
I always associate Queen Anne's Lace with chiggers. I swear when I was little Granny told me to never touch them or I'd get chiggers all over me. Maybe she was just warning me to stay out of the grassy fields or I'd get chiggers-but in my mind I thought she said Queen Anne's Lace = chiggers.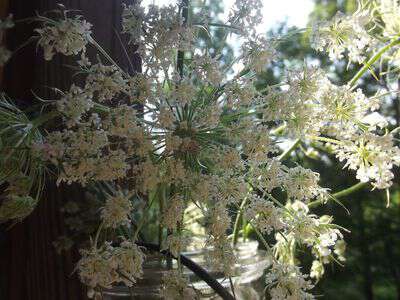 Earlier this summer, I was reminded of an old craft/project we used to do with Queen Anne's Lace blooms. I decided to see if it was still as fun as it was when I was young.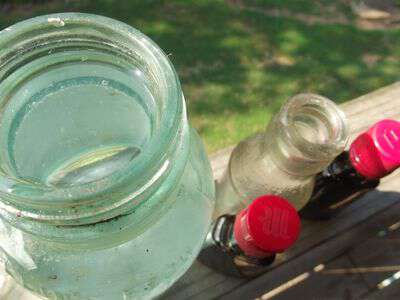 All you need is-water, a few vases/bottles, food coloring, and of course Queen Anne's Lace.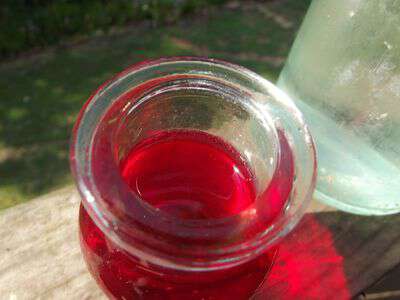 First mix your choice of food coloring with water-then add Queen Anne's Lace blooms to the water. As the flower takes in the water-the blooms will begin to change color to the hue of the water.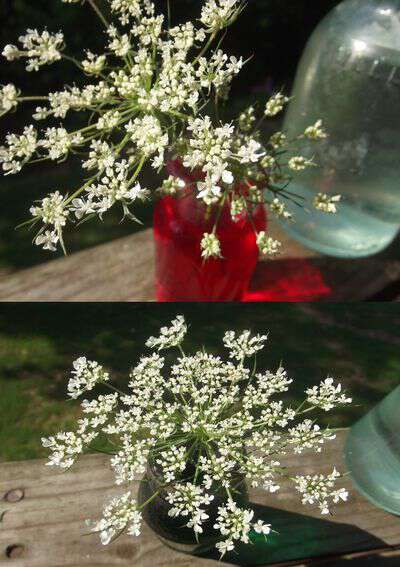 I only had red and green food coloring on hand-so I colored a red bottle of water-a green one-and a mixed up one that looked sorta purple.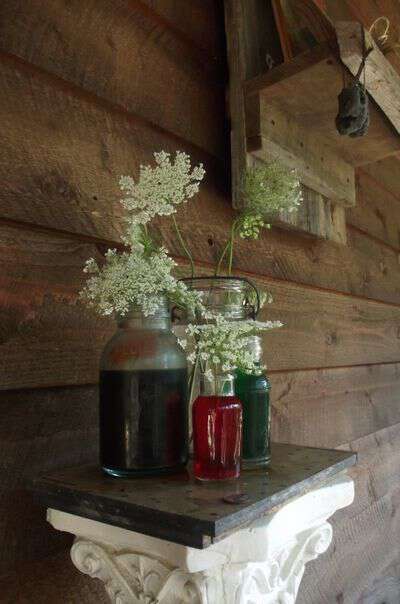 The white Queen Anne's Lace looked so pretty sitting in the vases of colored water-that I almost didn't want them to change color.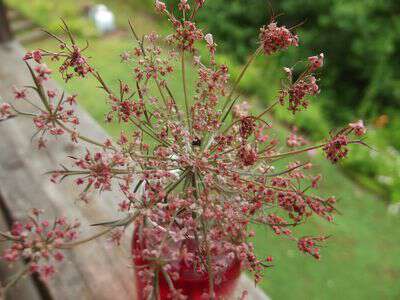 After 2 days-I ended up with a lovely barn red Queen Anne's Lace;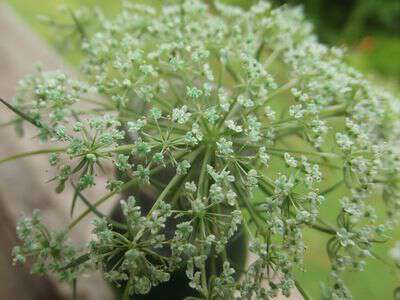 the sweetest mint green;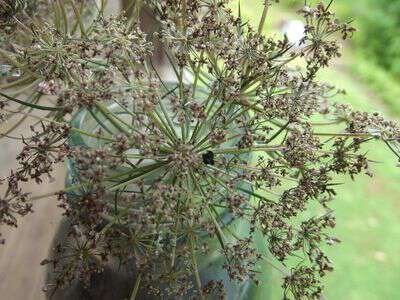 and a dusty pink color.
A very simple project-but lots of fun to try with small children-or mother's of teenagers like me.
Check out Dave's Garden for more interesting information about Queen Anne's Lace.
Tipper