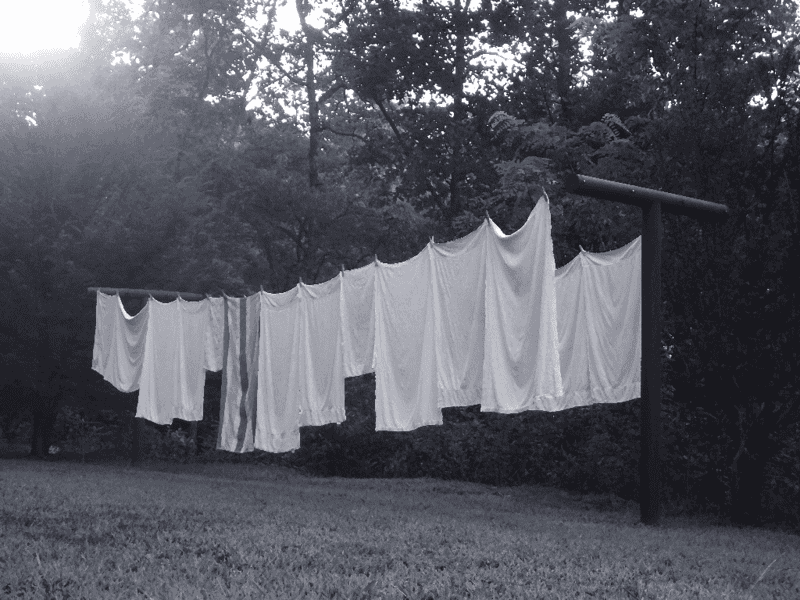 I never liked hanging clothes out when I was young. Every time Granny sent me to the line with a load I drug my feet and sighed the whole way. But I like it now.
Taking a load to hang out or going to bring a load in makes me to stop and breathe. The trip out to the backyard forces me to feel the sunshine on my arms and the grass brushing my feet over the edge of my flip-flops; forces me to hear the jar flies buzz; and forces my eyes to take in the beauty around me.
The other day I ran down the hill to borrow something from Granny and Pap. No need to call they always have what I need and never mind giving it to me. Granny said she wasn't feeling well and after she hung out her clothes she was going to lay down. I tried my best to get her to let me hang them out for her, but she told me I didn't know how to do it right. I thought "I'm over 40 years old I can hang out clothes!"
As I walked back up the hill home I decided it wasn't that Granny didn't think I could hang them out right. It was that she remembered I didn't like it when I was a girl and now with a family of my own to wash up after she figured I didn't need to put myself out for her.
Tipper
Appalachia Through My Eyes – A series of photographs from my life in Southern Appalachia.