Today's post was written by Chitter.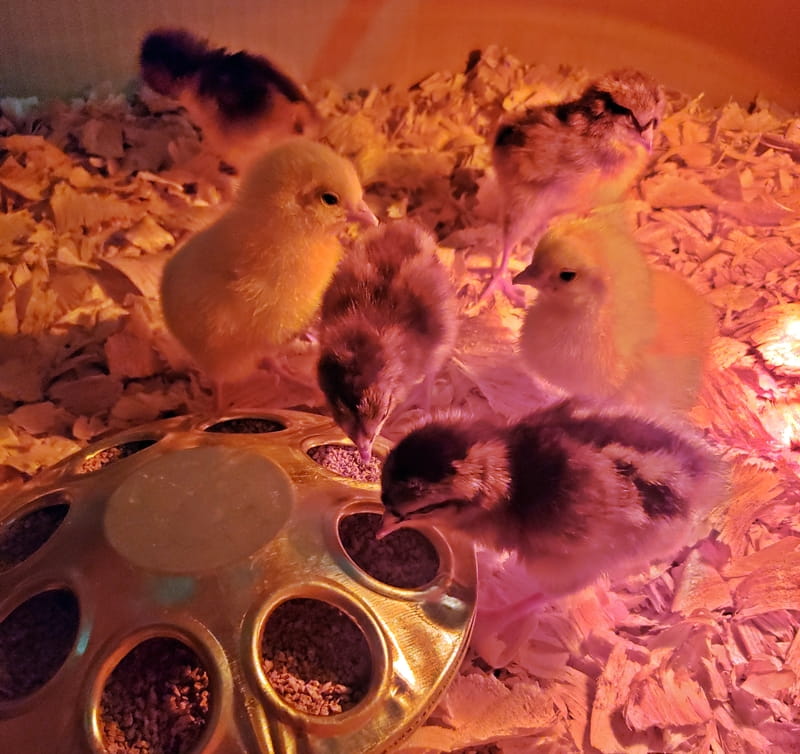 Being a mother to six baby chicks is no easy work, and it makes me think of all the mothers out there with real babies, not the chicken kind.
Currently we have four chickens: three hens, and one gigantic rooster. The rooster is named Bo, and he is a gentle and kind rooster.
One of the hens is named Polly and she is eight years old which is ancient for a chicken, but she still looks pretty good and she still lays eggs. 
We've been wanting more hens for a while now, and during these uncertain times, I decided to go ahead and buy them. I ordered six new chickens from an online hatchery and they came to me in the mail.
I went to get them and the box was chirping loudly so I knew they were anxious to get warm and settled.
The post office called me at 7:00 a.m. that morning and said "We have a box full of chicks, and they sound hungry, come get them!" Funny right?
We have four Speckled Sussex chicks and two White Rocks.
There's much joy and pleasure in raising chickens and best of all you get rewarded with lots of eggs!
It's true chickens aren't the brightest creature, but they are fun.
I am a momma to six baby chicks and I wouldn't have it any other way 🙂
Chitter
Subscribe for FREE and get a daily dose of Appalachia in your inbox