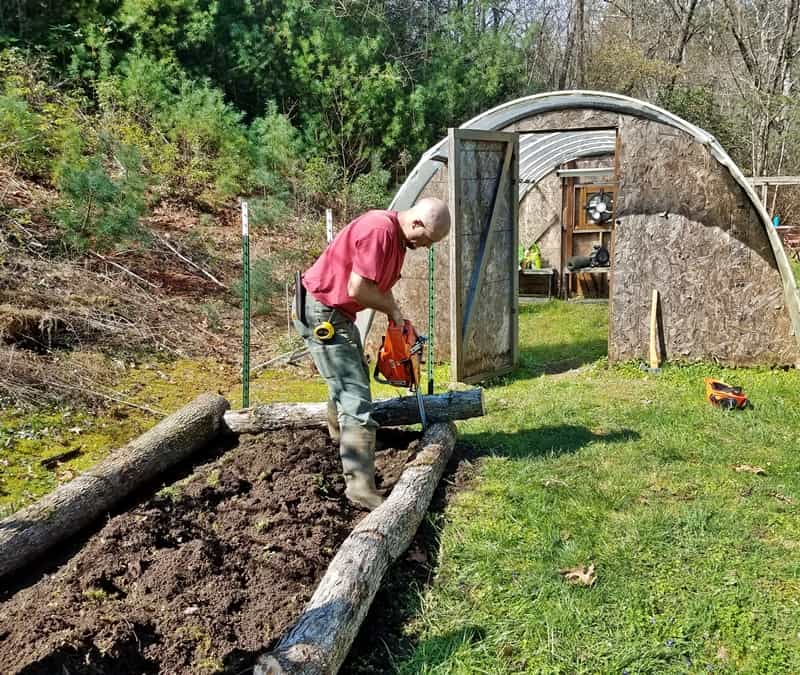 corduroy road noun
1995 Weber Rugged Hills 83 When the ground was flat, it was hard for the team to pull the logs. So we made what we called a corduroy road. We cut a bunch of short, small logs about 6 to 8 inches in diameter and laid them on the ground about 2 foot apart. They acted like rollers.
—Dictionary of Smoky Mountain English
The Deer Hunter used a similar method to move the logs he cut for our raised beds. Neither I nor the girls were strong enough to help him carry them, but we could manage pushing them across smaller tree lengths to get them closer to where we needed them.
Tipper
Subscribe for FREE and get a daily dose of Appalachia in your inbox