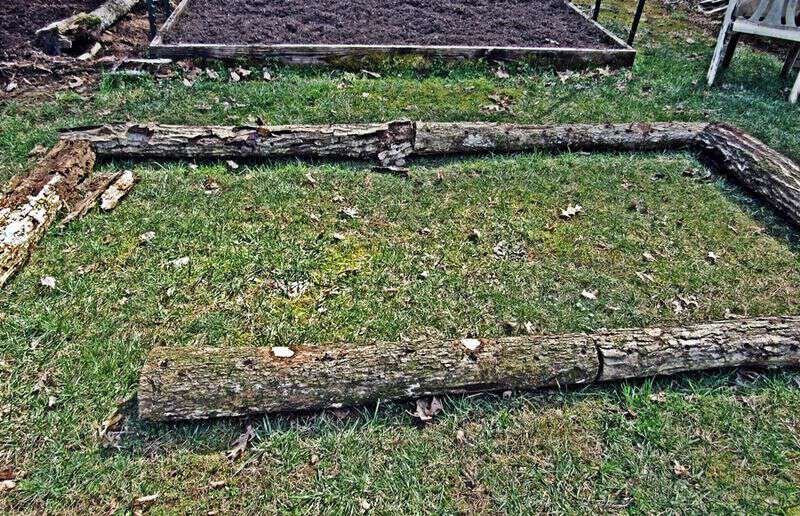 Both Jerry and Sue's comments on the Garden or Lawn? post reminded me of a recent article I read in Carolina Country-the monthly magazine sent out by the Electrical Cooperative. John Bruce, who wrote the article, detailed several different methods of gardening for folks who don't have access to a large piece of ground-or who need/want an easier way to garden. These alternative methods to traditional style gardening are often called "no dig gardening". The No-Dig Gardening website has tons of information on the subject-especially on using raised beds that are made out of several different layers of organic material.
The same issue of Carolina Country-also contained an article on straw bale gardening written by Kent Rogers. Basically the concept works by putting a layer of compost/dirt on top of a straw bale and planting your crops in the bale itself. (if you click on the words in orange-you can read the whole article)
Container gardening is a good option for folks with limited room. A good friend of mine-had a fine container garden of spinach, cucumbers, and green peppers-all grown on her deck last summer-it was such a success she's hoping for a repeat performance this summer.
Sue's comment-led me to discover container gardening has taken on a whole new meaning. When Sue mentioned Global Buckets-I had to know what she was talking about-she sent me here-to the Global Bucket Website. The Global Buckets System uses 2 five gallon buckets-one placed inside the other-to make a garden system along with an irrigation system for the plants. It seems so easy to make-and the pictures show amazing production-I'm tempted to give the system a try myself.
One year we tried a topsy turvy upside down tomato planter-but it didn't work very well for us-maybe we didn't do it right. If I remember we got 1 tomato from the plant. We have had huge success with raised beds. A few years ago I made several long narrow raised beds in the top portion of our garden-I wasn't thinking of increased production-I was thinking about neatness. I thought if I made the beds-it would be easier to harvest the vegetables and the garden would look neater too. What I discovered-was how much better the plants grew and produced. We didn't buy any material for the beds-I used cut lengths of logs for the sides-and I dug dirt out of the woods for the beds-and I added leaves/mulch on top.
Hope you'll leave a comment and tell us any experiences you've had with alternative gardening methods.
Tipper