Today's guest post was written by Earl Cagle.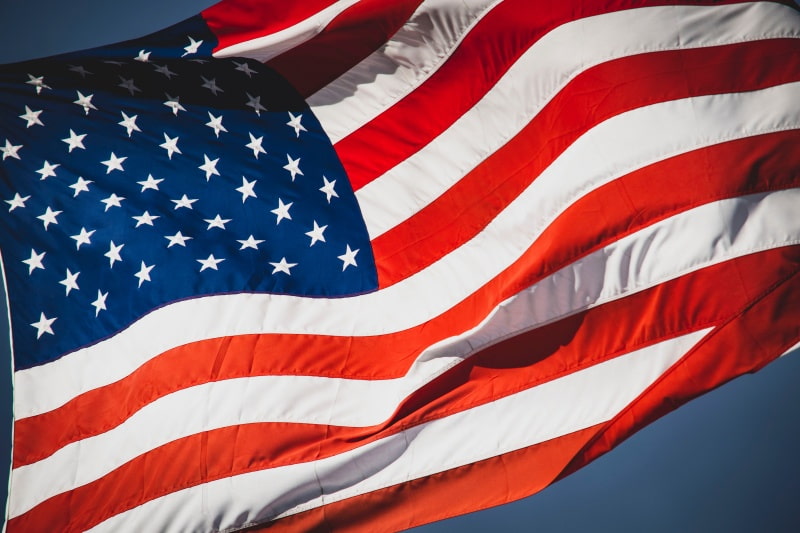 THE FLAG OF THE UNITED STATES OF AMERICA

"Old Glory", "Stars and Stripes", call her what you will. She is our emblem of freedom, born almost two and a half centuries ago. Proudly waving over the land of the free and home of the brave, lending credence to a way of life that was declared and defended by the will of her people and their sacrifices.
Today, she inspires signage, clothing, advertisements, etc., often without value to her true being. Still rising above the slings and arrows, she looks back on history, to the support of a new nation, adding unity to the formation of rag tag combatants that risked their very being to protect what she stood for. Being handed off by a wounded or dying bearer to a comrade to lead on for the cause of freedom. Waving in the breeze on a sunny day or hanging limp, dripping the tear like rain drops for those that made the ultimate sacrifice.

She has seen it all, from gun smoke shrouded ramparts to bloody beaches, student classrooms to a trifold held to the bosom of a loved one, run up a flag pole in the dawns early light, to retirement in the flames of a Boy Scout Troop fire. She has been saluted by thousands upon thousands of hands and walked on by many in protest.

For whatever you feel when you see her, you are encouraged to at least remember what she stands for.

The following are special days for her to fly: New Year's Day, Inauguration Day, Martin Luther King Jr.'s Birthday, Lincoln's Birthday, Washington's Birthday, Easter Sunday, Mother's Day, Armed Forces Day, Memorial Day, Flag Day, Independence Day, Labor Day, Constitution Day, Columbus Day, Navy Day, Veterans Day, Thanksgiving Day, Christmas Day, Days proclaimed by the U.S. President, Birthdays of States and State Holidays.
---
I hope you enjoyed Earl's post. Sometimes I think of the trifold flag the sharped dressed Marines handed Granny at Pap's funeral. It rests in Granny's living room above Pap's chair. I wonder if future generations of our family will hold onto it and remember what it stands for. I hope they do.
Tipper
Subscribe for FREE and get a daily dose of Appalachia in your inbox