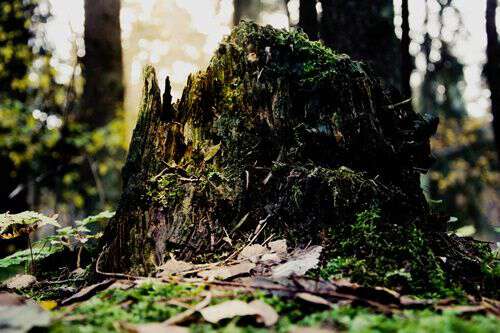 "Being fair-skinned and blond, I freckled easily in the summer sun. I tried everything that was purported to be a cure for freckles—everything but one cure Aunt Mossie told me about. Mama's sister Mossie married Dad's brother Squire, and our two families lived fairly close to each other. One day, my cousins were teasing me, pretending to count my freckles. Aunt Mossie said that if I could find a tree stump with a hollow in the top where rainwater had collected, and bathe my face in the stump water, my freckles would disappear. It took a while but finally I found a stump with rainwater standing in it. But I was so repulsed by the ugly, scaly growths in it and the yellowish red color of the water, I could not bring myself to put that stuff on my face. I have some freckles to this day."
"My Appalachia A Memoir" by Sydney Saylor Farr
—-
I don't remember what age I was when I realized I had freckles sprinkled across both cheeks and over the hump of my nose. I went to Granny and complained they were ugly. I asked her if I could get rid of them somehow. I was only fishing for her to feel sorry for me, I knew I couldn't get rid of the freckles.
Granny looked down at me and touched my face. She said "Why you don't want to get rid of them they're pretty and you didn't know it but they're angel kisses."
For whatever reason I bought the angel kisses bit and never worried about my freckles again.
Granny came from a family of red headed freckled folks. Neither Paul, Steve, nor I inherited the red hair, but I managed to get the freckles. As I look back, I imagine it pleased Granny to see the freckles on my face and know they came from her family.
Tipper
Subscribe for FREE and get a daily dose of Appalachia in your inbox