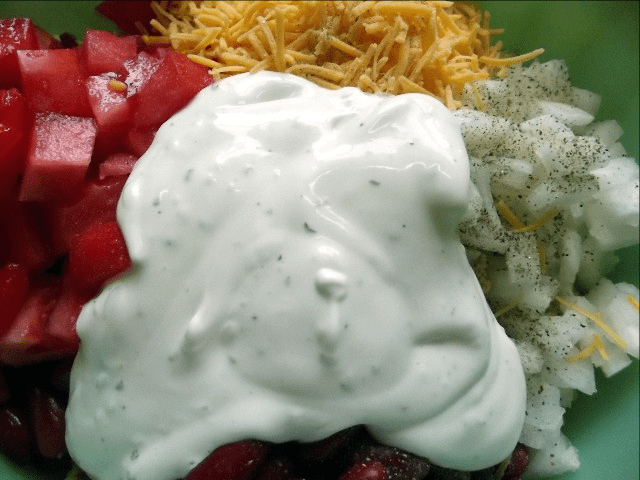 We eat a lot of cornbread around the Blind Pig house-but sometimes we don't eat the entire cake of cornbread before it gets a little stale. When that happens-I either feed it to my chickens-or make cornbread salad with it.
The recipe for cornbread salad couldn't be easier. The ingredients can be changed up according to what you have on hand-or what you prefer. The amounts can be adjusted to fit the amount of cornbread you have as well. First-crumble up some cornbread in a bowl. Some folks layer all the ingredients-so you can see the different items-but I think it tastes a whole lot better if you mix them all together.
Chop up onion and tomato and add that to the bowl. Add a can (or partial can) of beans. I've used pinto beans as well as kidney beans and both work great.
Add a handful or so of shredded cheese-we like sharp cheddar.
Season to taste with salt and pepper. Dress the salad with Ranch dressing-some recipes call for an entire bottle of dressing-but I've found it easier to add a good amount and then taste to see if it needs more.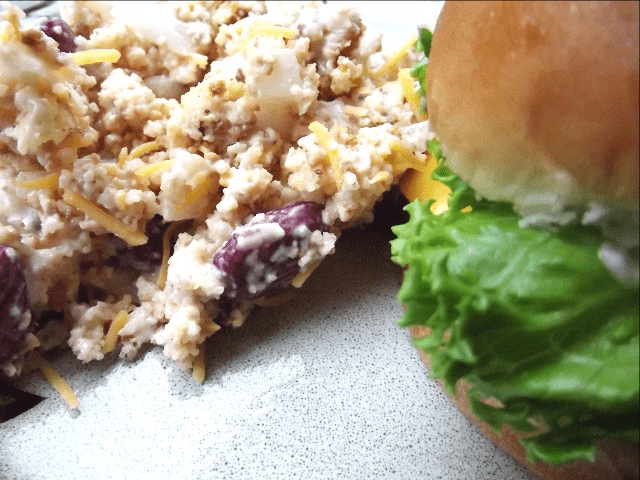 Stir all the ingredients up well-and that's it! The salad is better after it 'marries' in the frig for a while or even overnight. Sometimes I add peppers if I have plenty on hand-and I'm sure you could add in other items as well. The salad is really quiet tasty and makes a perfect lunch for The Deer Hunter to take to work-it goes pretty good with a hamburger too.
Ever had cornbread salad?
Tipper