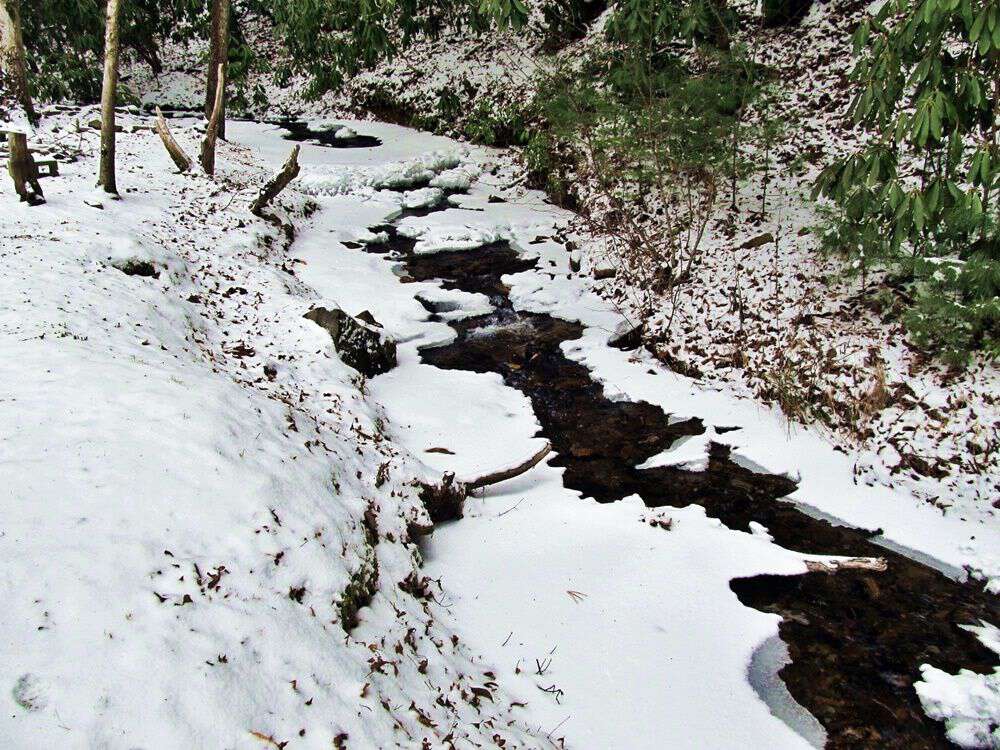 We've had some down right chilly temperatures this winter in Appalachia. I know many other parts of the country have too. The other day a friend I hadn't seen in a while asked me how I was liking this cold weather. I told her "I like it! I want it to be winter in the winter and summer in the summer." She agreed she liked it too. The Deer Hunter loves it. He lives for cold weather. You'll never hear him complaining about the cold, but when the weather is hot you'll hear him complain a lot!
I know the cold can be tough on some people and I feel bad about that. Granny stays cold all the time, even while she's sitting inside by the heater.
Along with the cold we've had some snow as well. I got the tiniest skiff of snow you ever saw over the weekend. It looked like kids had sprinkled flour around the edges of the house and yard after making cookies. Yesterday I woke up to a slightly bigger snow, but not much. I guess we had about an inch. I know other areas of Appalachia got a big snow.
Whenever we have an extended period of cold weather like we have over the last several weeks you start hearing people talking about how cold it is. I thought I'd share some of the cold sayings I've heard over the years with you. I'm sure I won't think of them all so please leave a comment if you think of any others.
Cold as whiz (I still don't really know what this means but I say it.)
It's ooshie!
Blue Cold
Too cold to snow (I think this one might have been proved wrong during this cold snap.)
Cold as kraut
Too cold to write your name in the snow (This is The Deer Hunter's favorite.)
Cold enough to freeze the nuts off a steel bridge
Cold as a Mother-n-law's heart (Not mine! Miss Cindy's heart is full of warmth and goodness.)
Colder than a witches tit
Colder than a witches tit in a brass bra
Cold as gouge (I don't know what this one means, but it's from Clay County NC. A blind pig reader left it in a comment one time, their Mother said it.)
Cold as all get out
Cold enough for a 3 dog night
Too cold to stick your tongue to a flag pole
Too cold to let the chickens out
Stay warm!
Tipper