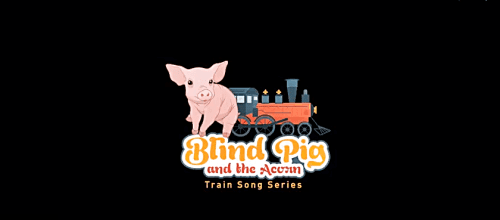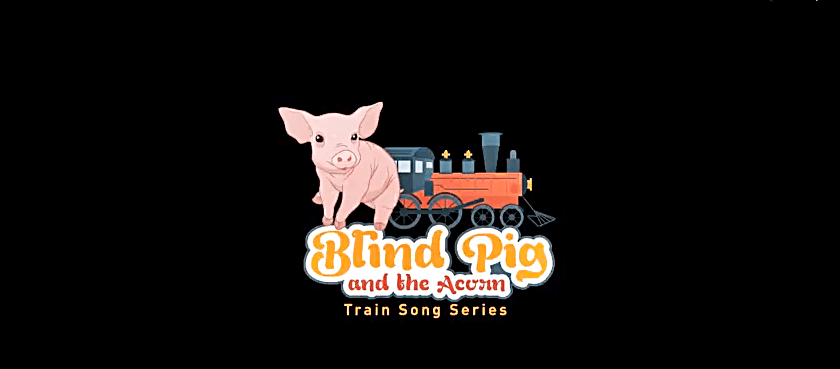 Hard to believe its time for Train Month on the Blind Pig and The Acorn Youtube Channel. Paul started the series last November and has been chugging along on it again this year. If you'd like to read the details about the series jump back to this post from last year.
I'll let Paul tell you about the train song I'm sharing today which was posted about two weeks ago.
—-
Last weekend, I was fortunate enough to enjoy a few hours with Mr. Jerry Leslie, who is renowned in our area as a great guitarist in the style of Chet Atkins. Jerry lives one county over from me, only about a half hour away. When I started the train song series last year, my hope was to highlight some of the amazing musicians who live in our area and to capture spontaneity by sticking to a no-rehearsal, one-take ground rule. This installment makes good on both of those visions!
Before we turned the camera on, we agreed upon the number of verses, breaks, etc., and we agreed to play in G major for the singing and C major for the breaks. Freight train has always been one of my favorite train songs. Even though the words are a bit melancholy, the melody is a happy one, a tune that makes your toes tap and sticks in your brain for the rest of the day.
Jerry is 79 years young. In the few hours I spent with him, I learned a lot of interesting things about him, like the fact that he and his wife are amazing table tennis players! I've never seen anyone play ping pong on that level outside of watching table tennis in the Olympics on TV. Jerry also has a great mind for engineering. While I was there, I got to see an electric can crusher that he built for his neighbor as a Christmas gift (his neighbor recycles cans). Most of all, Jerry is just a genuinely nice, humble guy. Pap and I went over to his place a couple of times probably 10-15 years ago to make music and sing. It was great to reconnect with him, and my visit produced one of my favorite videos so far in the series. Should you wonder about the snare drum at the end. I had never played one before and just wanted to give it a try. Fun, but not easy! Anyway, I hope you enjoy this train song as much as I enjoyed filming it. Jerry's son is also an amazing guitarist. There used to be a great video of him on YouTube playing an outstanding version of the Peanuts theme song on acoustic guitar, but I cannot seem to find it now. If it's still online and I can find it, I will post a link later. 🙂
—-
I hope you enjoyed this train song. Be on the lookout for more train songs from our November Youtube Series.
Tipper
Subscribe for FREE and get a daily dose of Appalachia in your inbox