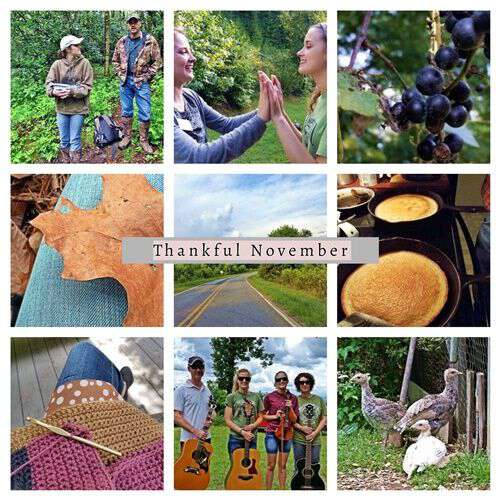 During the month of November I host a variety of giveaways as a way of saying THANK YOU to Blind Pig and The Acorn readers. If you didn't know it, you're the best blog readers in the whole wide world!
Today's giveaway is a used copy of "Foxfire 3." which is about animal care, banjos, and dulcimers, hide tanning, summer and fall wild plant foods, butter churns, ginseng, and more. To be entered simply leave a comment on this post. *Giveaway ends Monday November 19.
The winner of "Dorie Woman of the Mountains" is Maxine Appleby who said: "As you know, I teach about Appalachia and its wonderful people- like you and your family. I continue to be pleased and excited by your blog, the music videos and your gift of the words and phrases used in Appalachia. All that you do helps preserve and make known to countless people the traditions, language and skills of our Appalachian homeland. Thank you, so very much for all your gifts. If I were to win the book, I promise you I will read it to my "Appalachian Women " class at Wofford next spring!!"
Maxine please email me your mailing address at [email protected] and I'll get the book to you!
Be on the lookout for more Thankful November giveaways.
Tipper
Subscribe for FREE and get a daily dose of Appalachia in your inbox