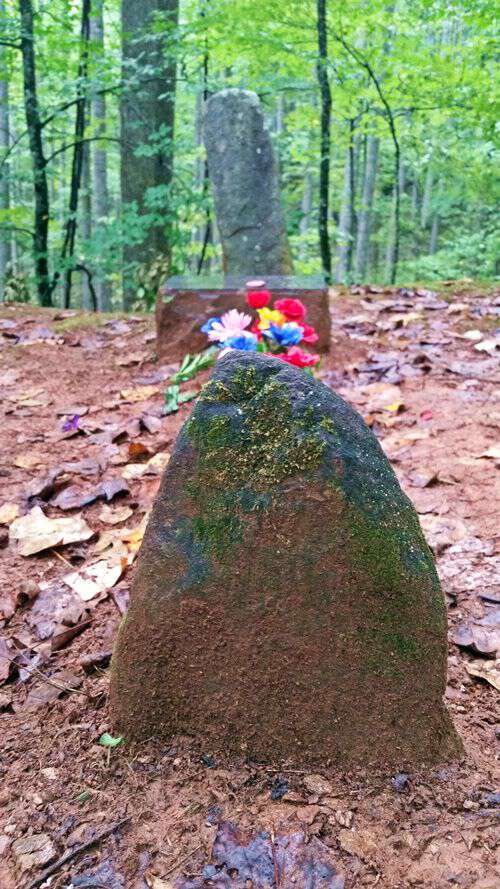 Jay A Clark left a comment about comb graves on my recent post "Mounded up Graves in Appalachia." I had read about the unique graves before, but had forgotten them until Jay left his comment.
In a serendipitous way, my friend let me borrow her book on the subject just after Jay left his comment.
Tennessee Folklore Society BULLETIN
Volume LXX, Numbers 1 & 2
Spring and Fall 2014
"The Tennesse Comb Grave Tradition" by Richard C. Finch
A "comb grave" is a burial that features a grave cover made, normally, of two rectangular slabs of stone leaned together to form a gable roof over the grave. The term "comb" signifies "the crest or ridge of a roof." (OED, 1971). Combs have also been likened to pup tents and persons unfamiliar with the correct name commonly call them "tent graves." However, "comb grave" is the name used by stonecutters and known users of this traditional style of grave cover, and its essential form is that of a gable roof set directly on the grave, with no supporting walls, The above-ground space beneath the "roof" is normally empty, not filled."
Jay's comment contained a link to The Grave Walkers website. You can jump over and click through the many photos of comb graves. Most are made from varying types of stones, but a few are made with sheets of metal.
Tipper
Subscribe for FREE and get a daily dose of Appalachia in your inbox