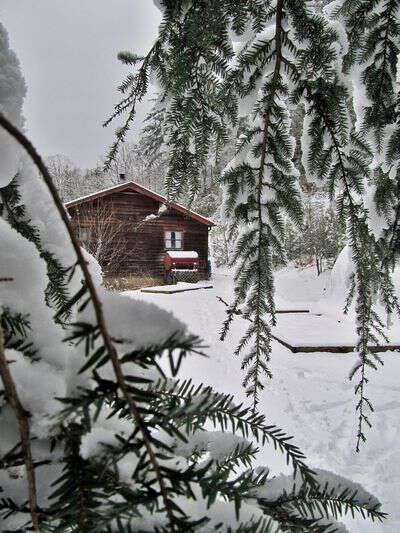 If it snows crosslegged it'll be a deep one
If it's cloudy and smoke rises it might snow
The number of Days old the moon is at the first snow-tells how many snows there'll be that winter
If snow lays on the ground for 3 days it's waiting for another snow
Snow Folklore by way of B. Ruth
Wait until the snow flies before you rob wild bees
If you scrub your wooden floors with water from melted snow they'll turn black
Dry snow scattered over a dusty floor and quick swept out will beat any carpet sweeper ever you'll buy
~James Still~ from
The Wolfpen Notebooks
The day of the month the first measurable snow falls is supposed to be the number of measurable snows that winter.
A cross-legged snow will be deep (A cross-legged snow is one where wind is in play, driving the snow flakes this way and that. The connection with a deep snow makes sense, because such winds are usually associated with strong fronts.)
Snow hanging on the ground; it's waiting for more to come
Chimney smoke hugging the ground; there snow will soon be found
———————
As I'm typing this post the snow is falling swiftly outside my window. This snow seems like it's in a hurry. The only folklore I can attest to from above is this one: snow laying on the ground for several days is waiting for another snow. That one seems to be true…at least in my experience.
Got any other snow folklore? If so please share it with us!
Tipper