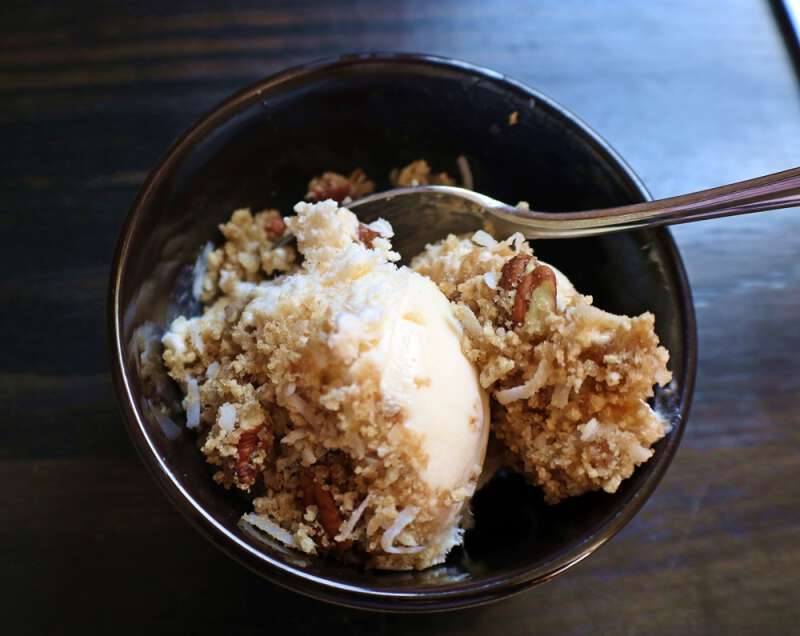 The first overnight trip we took the girls on after they were born was to Papaw Tony and Nana's house. As you might imagine newborn twins caused quite a stir. Lots of family came over to see the newest members of the Pressley clan. As you might also imagine, there was lots of good food brought as well.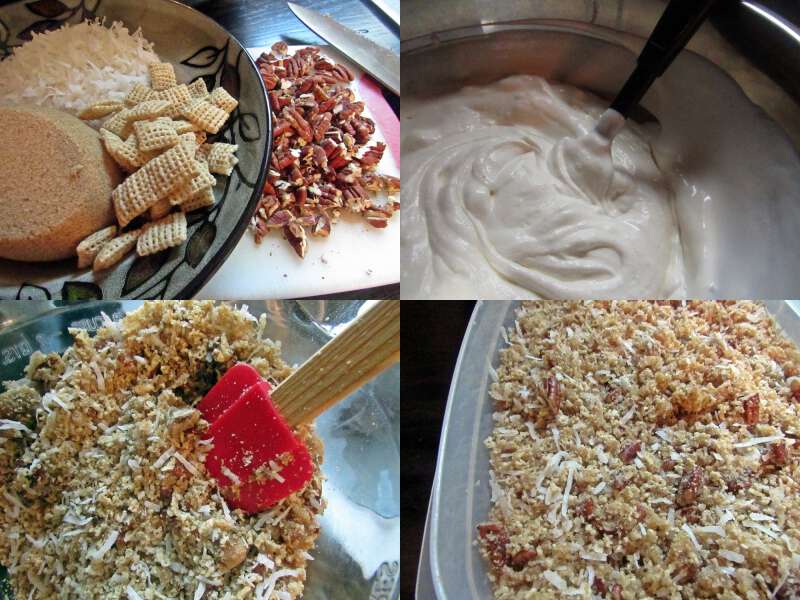 One of the best desserts of the day was an ice cream cake made by one the The Deer Hunter's cousin's wife. I liked it so much she made sure I got a copy of it-that's it below.
The funny thing is I've kept the recipe all these years, but never made it one time until the girls'recent birthday.
About a week before their birthday I was studying on what kind of cake to make them for the special day. I even ask them what they wanted, but didn't really get a firm answer. Then one morning I woke up with the ice cream cake on my mind and new that was what I would make.
Ice Cream Cake
1 stick butter melted
1 cup coconut
4 cups crushed rice chex cereal
1 cup brown sugar
1 cup pecan pieces
1/2 gallon vanilla ice cream (I'm sure other flavors would be good and a box of ice cream isn't truly a half of a gallon, but it worked fine)
Chocolate syrup (My recent health issues have resulted in no chocolate for me-so I used caramel syrup instead)
Combine butter, coconut, chex cereal, sugar, and pecans-mix thoroughly. Layer half of the mixture in the bottom of an oblong tupperwear dish.
Spread softened ice cream on top of mixture. Ice cream will spread easily if you set it out for 10-15 minutes then beat it with a mixer (I didn't need to use the mixer).
Drizzle ice cream with syrup and top with remaining chex mixture. Cover and put in freezer until firm.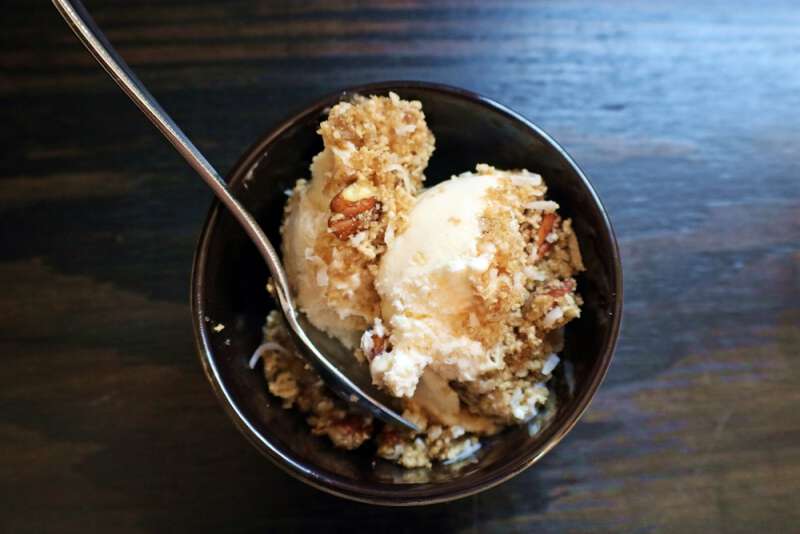 The ice cream cake is just as good as I remember it being! It is really sweet, I'm sure you could play around with the ingredients and make it suit your tastes better if you don't have an extreme sweet tooth like me.
Tipper