All but 2 of the top 10 ranked posts for the Blind Pig & the Acorn are about food. And even one of the 2 (this one) could arguably be said to be about food. Rounding out the top 5 most popular posts on the Blind Pig & the Acorn is Wild Violets Are Edible & Medicinal.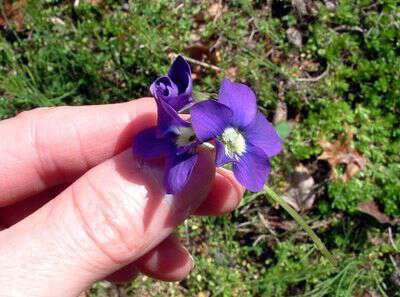 Wild violets are not only pretty they're edible and they've been used for their medicinal properties longer than the United States has been a country.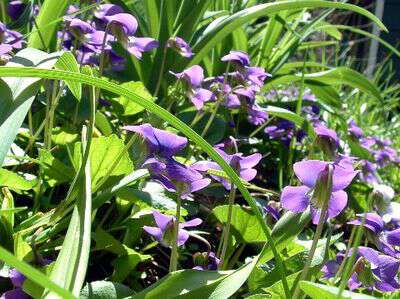 All members of the Viola family are edible-I'm sure at some point you've seen the fancy fragile looking candied violets on a wedding cake-but there are a variety of other ways to use violets as food. Both the leaves and blooms are edible-they can be tossed in a salad, used to make violet tea, violet syrup, violet jelly, and even violet vinegar.
The main thing to remember-if you're going to give eating violets a try-make sure they haven't been sprayed with any chemicals or by the family dog-and make sure what you pick is a violet.
Violet Recipes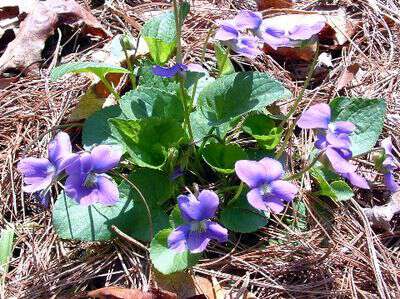 The Cherokee Indians used Violets for medicinal purposes. They passed their knowledge on to the first settlers of Appalachia who accepted the remedies and made them their own. The Cherokee seemed to use different violets in the same way regardless of the variety. A few examples:
Violet leaves were used to make a poultice to relieve headaches
Violets were soaked in water-the water was used to relieve dysentery, colds, coughs, and used as a spring tonic
Violet roots were crushed and used as a poultice to aide in skin aliments
Perhaps the most interesting to me-Violet roots were soaked in water-then the water was used to soak corn seeds prior to planting-this was said to repel insects from the corn. (I got this information from the American Violet Society)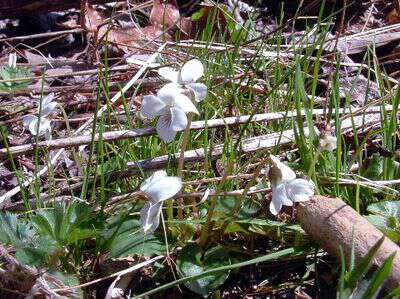 Who knew the lowly little wild violet could be so useful? Drop back by to see how to make Violet Jelly. A few of you mentioned it in your comments-so I had to give it a try. (Go here to see the Violet Jelly post)
Tipper