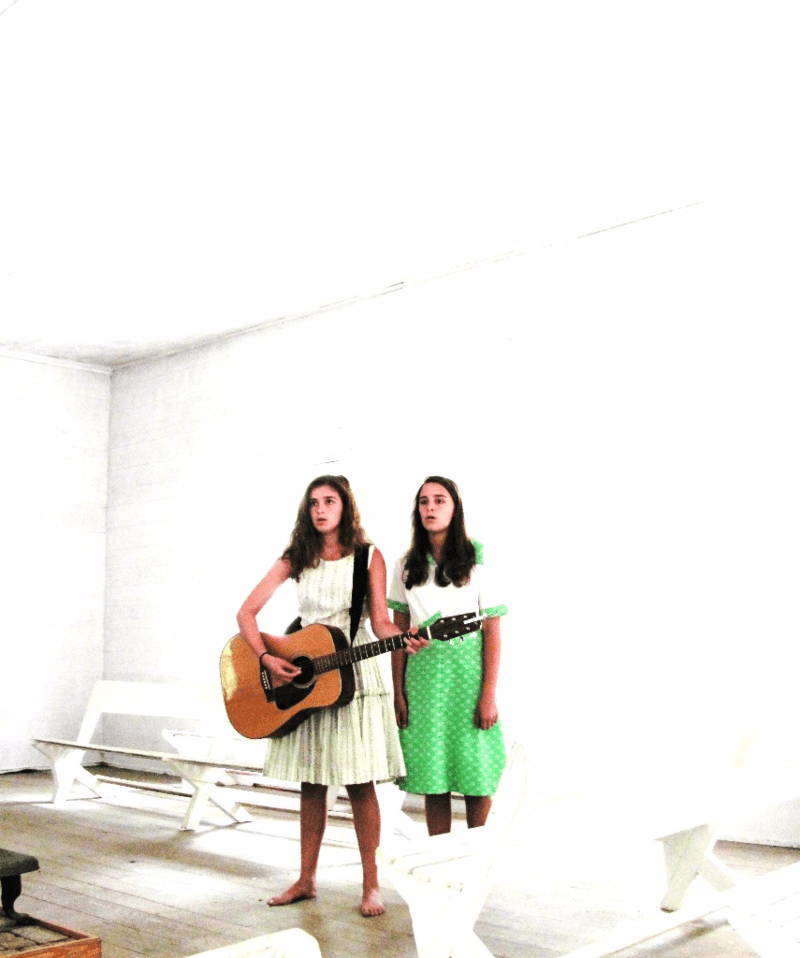 It's been a long time since Chatter and Chitter first learned Ola Belle Reed's song Undone In Sorrow and sung it in the historic Cataloochee Baptist Church. After they learned the song, they continued to sing it-and the song is still part of their repertoire today.
I was reminded of that first recording last week when someone commented on the Cataloochee-Cora Lee Mease post. The commenter said her grandmother was raised in Cataloochee AND her grandmother's family tree connected to the Mease family. So who knows maybe my Cora Lee Mease story could have really happened.
Since that day spent in Cataloochee the girls have grown into young women-they've also grown significantly in their musical endeavors. Back then-Chitter hadn't picked up the fiddle yet; Chatter was very unsure of her guitar playing; and they hadn't quite mastered their two part harmony.
Here's a more recent video of the song-I think the addition of Chitter's fiddle brings the song up a notch.
These days I'm enjoying the girls singing a more polished grown up version of Undone In Sorrow-but I'll always love that first video of them in the church. It was truly a magical experience: a lovely day spent with good friends; the beauty of the mountains, the sweet spirit of the historic church; and the magic of two young girls from Appalachia singing a song of love and longing.
Tipper