I'm still enjoying my rain barrel its proved especially handy since we built the greenhouse. Today I realized most of you don't even know I have a rain barrel because I posted about it way back in 2009. Check out the blast from the past below.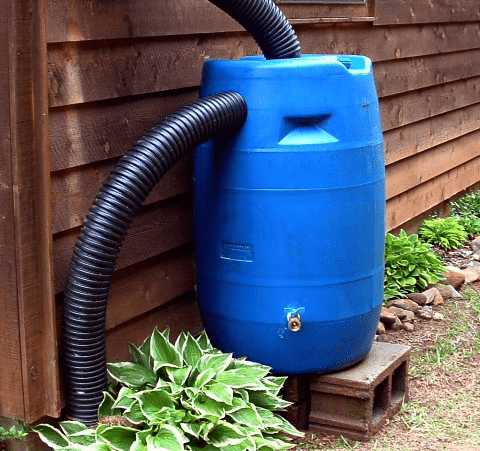 Over the years rain barrels have become popular with both home gardeners and folks who are interested in water conservation. A month or so ago The Deer Hunter and I were cleaning up around the house trying to get rid of stuff we no longer need or truthfully stuff we never needed in the first place.
The Deer Hunter used the blue barrel for water storage back in the day when he camped at a location with no water supply. After his camping situation improved the blue barrel came to live under our front porch and became a favorite mud pie making station for the girls. It's almost the same height of a counter top. As we were loading the barrel on to the truck one of us had an epiphany: why not make a rain barrel from the old storage container?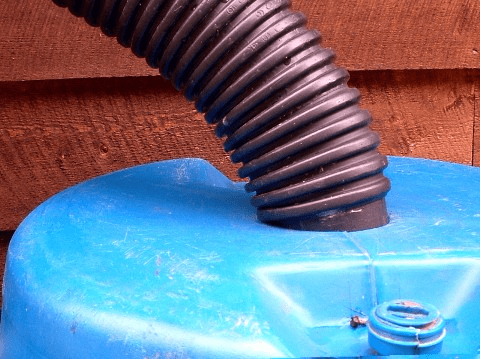 So we did. We've been having monsoon weather here. It's rained more days than not in the last two weeks. During one of the breaks The Deer Hunter installed the barrel. He diverted the gutter pipe into the top of the barrel;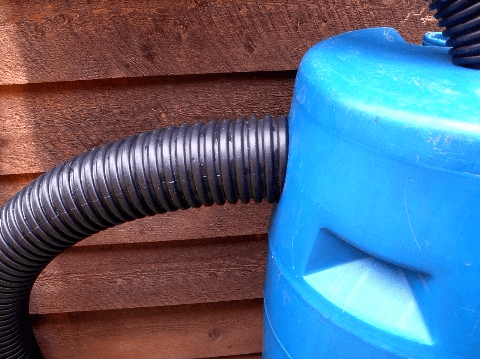 made an over flow pipe, which connects back to the gutter system;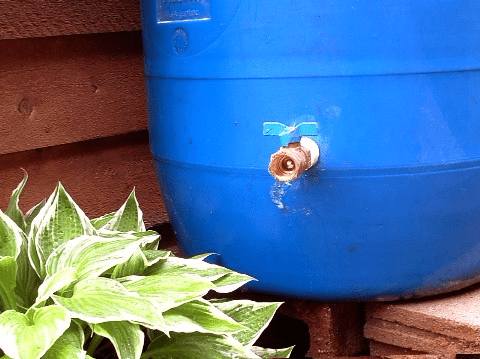 inserted a spigot in the bottom of the barrel; and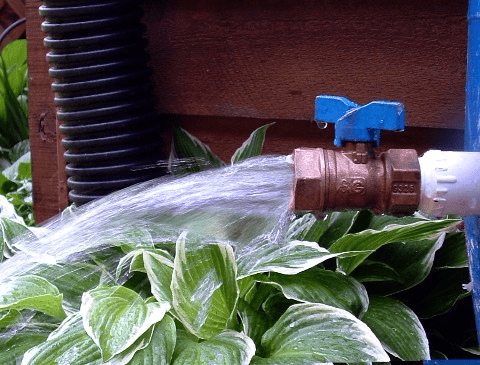 we have a rain barrel! We were totally amazed how quickly the barrel filled with water. Our new raised beds are in the back of the house near the rain barrel so the water will be perfect for watering those plants.
When Granny was growing up they didn't live close to a suitable source of water for washing clothes so her mother saved rain water to do her washing with (there were 9 children can you imagine the washing?). I recall Blind Pig Reader David Templeton writing about his mother and sisters using rain water for washing clothes and for washing their hair. What about you-ever saved rain water? What did you use it for?
Tipper