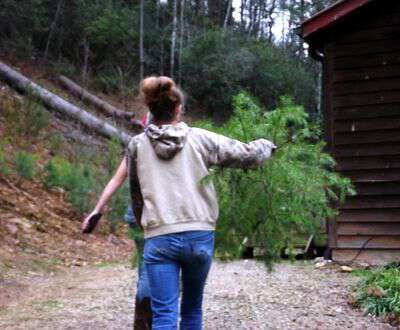 Over the weekend we put up our Christmas tree. The girls insisted on going out in the woods and cutting down a tree for their room too. I tagged along to make sure they didn't cut a finger off-and to snap pictures of them so I could show you.
For years we've used an artificial Christmas tree until last year. Some of you may remember mine and The Deer Hunter's search for the perfect Christmas Tree last year (if you missed it you can go here to read it).
The tree we put up over the weekend was a 20 dollar tree off a lot here in town. What about you-do you put up a tree? Is it real?
Tipper
Appalachia Through My Eyes – A series of photographs from my life in Southern Appalachia.