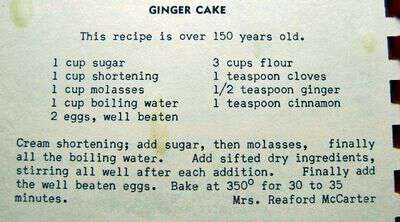 Several months ago I came across a small cookbook titled Mountain Makin's in the Smokies. The book was published in 1957 by The Great Smoky Mountains Natural History Association.
Most of the recipes in the booklet are centered around cornmeal, molasses (sorghum), and honey. I recently found time to try out the recipe for Ginger Cake submitted by Mrs. Reaford McCarter. The recipe notes it is over 150 years old-now you could easily say it's over 200 years old.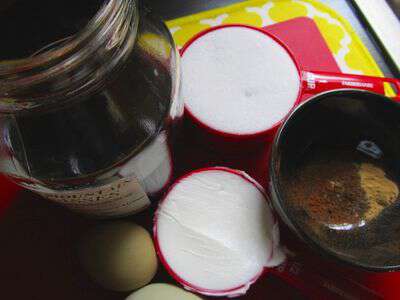 Ginger Cake
1 cup sugar
1 cup shortening
1 cup molasses (sorghum)
1 cup boiling water
2 eggs well beaten
3 cups of plain flour (all purpose)
1 teaspoon cloves
1/2 teaspoon ginger
1 teaspoon cinnamon
Cream shortening; add sugar mix well. Add sorghum mix well. Sift flour, cloves, ginger, and cinnamon together in another bowl and set aside.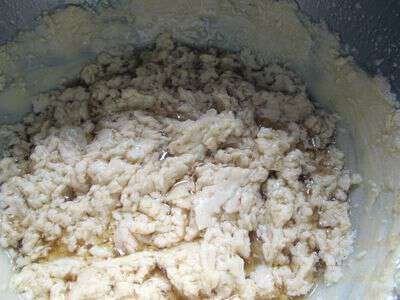 I was interested in seeing what the addition of boiling water did to the shortening/sugar/sorghum mixture. As you can see from the photo, once the hot water was added the mixture almost looked like it curdled or turned to cottage cheese.
Add sifted ingredients in increments, mixing well after each addition. Once the dry ingredients go in, the curdled looking pieces smooth right out. Mix in the beaten eggs and you're ready to bake.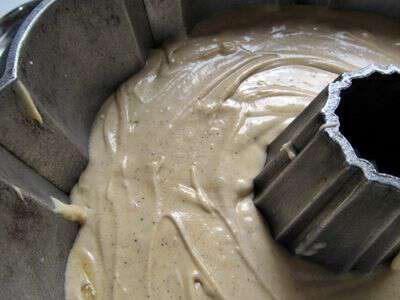 Pour batter into a well greased bundt pan (I'm sure other pans would work just as well) and bake for 30 to 50 minutes. The original recipe gave the time frame of 30 to 35 minutes but mine took 50 minutes to bake completely. Could have been because I used a bundt pan which typically takes longer to cook than round layer cake pans.
While the cake baked, I made homemade whipping cream to top it with. Homemade whipping cream is so easy! And so much better than store bought.
Pour whipping cream into a mixer bowl-I usually use about 1 – 2 cups for my bunch. Mix cream until it begins to thicken slightly. Add sugar to taste and continue to mix until stiff peaks form. Refrigerate until ready to use.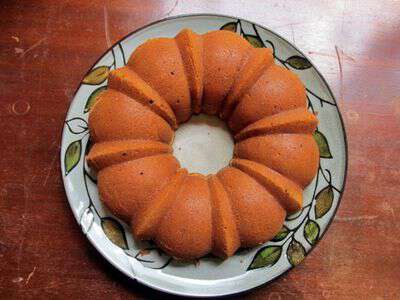 The cake turned out so pretty! Before I made the recipe, I noticed it had no leavening in it except for the eggs. I was worried the cake might turn out like a rock, while it was very dense it wasn't hard at all. I suppose the hot water supplied enough to moisture to keep the cake soft.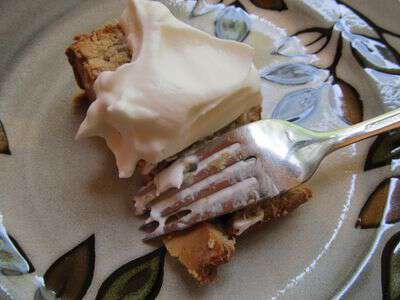 Anyone who likes gingerbread will like this cake. It was very good straight out of the oven-but I believe it was even better the next day when I sliced a piece, toasted it, and added a dollop of whipped cream.
Tipper