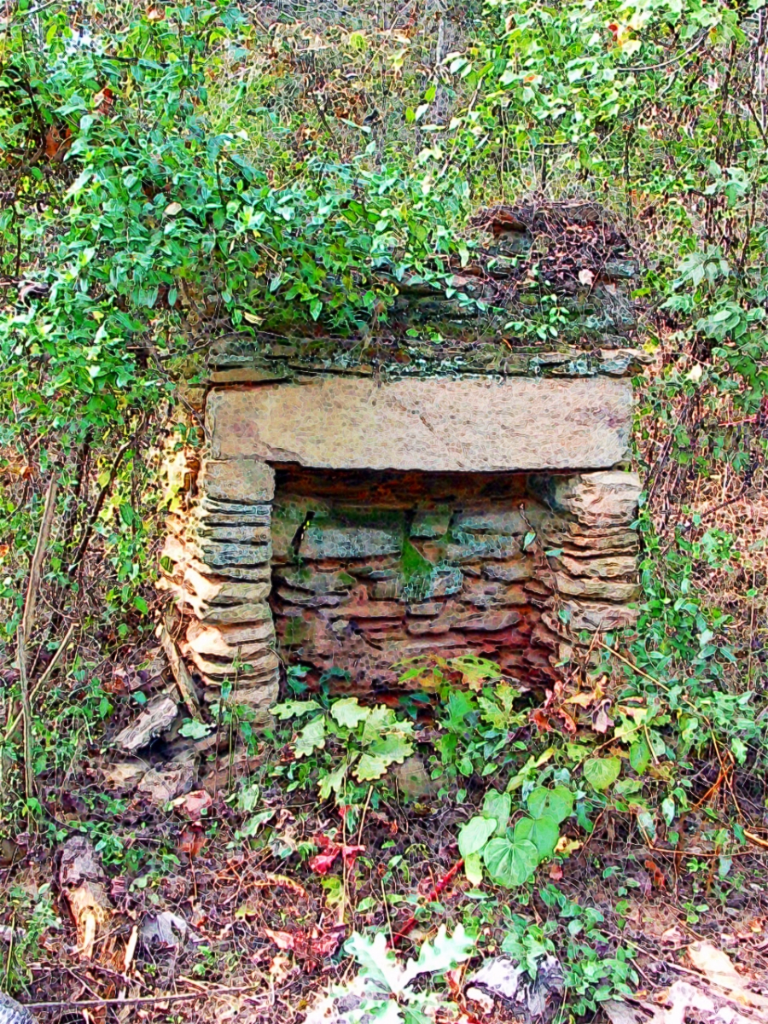 Alex Lewis Stewart, the second of 16 children, was born in 1891, near the top of Newman's Ridge in a tiny one-room log cabin which his father Joe Stewart had built a few years earlier. So remote was this locale during Alex's growing-up years that roads were nonexistent, and the Stewart homeplace could not even be reached by wagon. There were numerous families living near them on the ridge, trying desperately to survive from the woods and from steep corn patches and garden spots.
Today these families and their descendants are all gone from Newman's Ridge, and gone too are the huts and cabins where they lived. A half-standing chimney of unhewn stones, a few gnarled apple trees, and the trace of an occasional rail fence are all there is to indicate that people ever lived there. The little hillside fields, once so laboriously cleared of trees, are becoming forested once again. The Stewarts and their compatriots came into the forest primeval, confronting and conquering the untamed wilderness; then they moved on, but not until Alex spent a romantic and memorable boyhood there.
Excerpt from Alex Stewart Portrait of a Pioneer by John Rice Irwin
——————-
Interesting paragraphs from Irwin's book. While I liked it all, it was one word that made me want to share it: compatriots.
Pap uses the word compatriots to describe friends and close acquaintances.
Tipper
*Source: Alex Stewart Portrait of a Pioneer by John Rice Irwin.