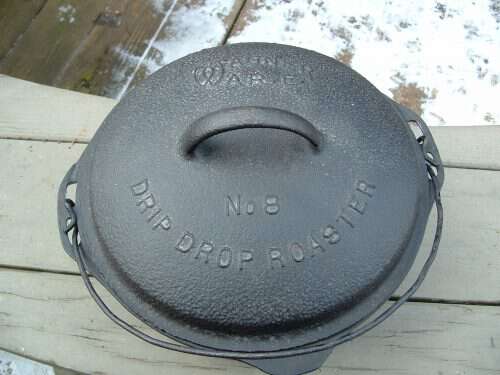 Back last summer, me and Pap made a trip to visit Charles Fletcher. You might remember I interviewed him for my Appalachian Writers series. I already knew Charles was a good writer but that day I discovered Charles is generous too. He gave me a treasure.
In 1954 Charles was working for Bowater in Cleveland TN. There was some grading work going on across from the paper machines, near the river. Charles took a little walk down there to see how things were progressing. While he watched the dozer push dirt he noticed the blade unearth something. As soon as the way was clear, Charles ran down and grabbed the item. It was the bottom of a cast iron pot, the type that we've always called a dutch oven.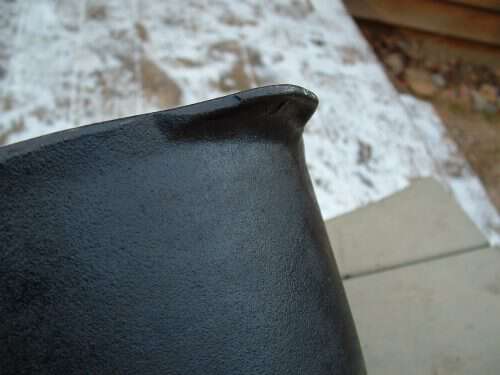 (pour spout or lip on pot)
The pot was rusted and dirty but still intact. Charles took it over to the guys in the machine shop and got them to sand blast it. Once they did the pot looked good as new.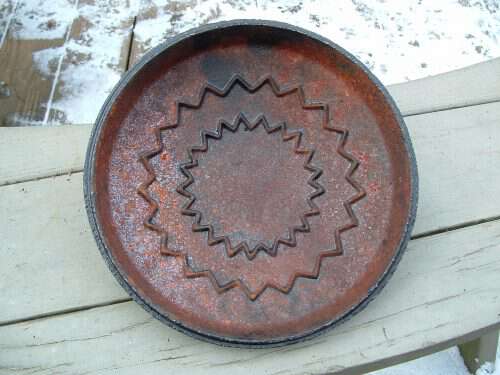 Charles took the pot home and set it on the hearth of his fireplace. Sometime later a friend came for a visit and asked about the pot. Once Charles told her the story of how he found it, she said he ought to give it to her. The lady had a pretty good argument. She told Charles, her Mother had lived on the other side of the river across from where the pot was found. Even better than that she had a lid she just knew belonged with the pot. Charles said no he couldn't part with the pot he wanted to keep it. As time went by the lady continued to tease Charles about giving her the pot. Eventually she turned the tables on the barter by giving Charles the lid. It fit perfectly.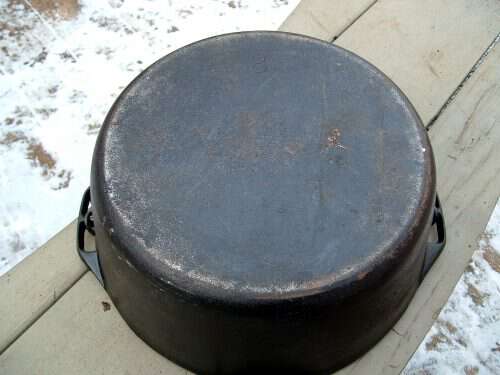 One might think the mystery was solved since the lid fit the pot perhaps it was her Mother's old dutch oven. However there is one more twist to the story. The area being dozed back in the 50s was where Cherokee Indians camped as they were being gathered up for the Trail of Tears.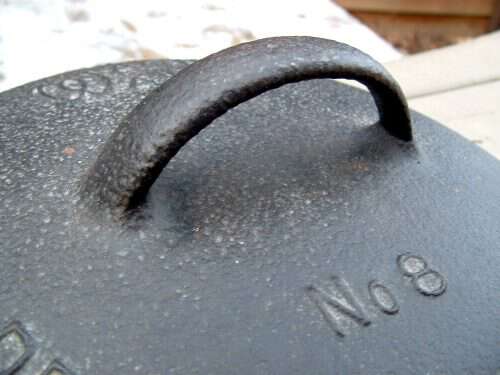 If you know anything about cast iron and I know some of you do look at the marks
could either piece be old enough to have belonged to the Cherokee or the people who were moving them?
do you think the lid and pot really go together or is it just a coincidence that they fit?
Of course there is no way of knowing who the pot belonged to for sure, but it's fun to think about. And if you ask me the story of how the pot and the lid came together makes a dandy story.
Tipper