Yesterday's post about Granny's birthday got me to thinking about another birthday-the Blind Pig & The Acorn's birthday. Every March I think-"Wow I've made it one more year as a blogger."
I decided to look back through the first posts I wrote and guess what the Blind Pig's birthday is the same as Granny's-March 6th. I guess when March 6 rolls around-I've always been too busy thinking about Granny's special day to realize it was also a special day for the Blind Pig.
Appalachian Nation was the 3rd post published here on the Blind Pig in March of 2008. I'd like to share a portion of that post with you today, and an update on my thoughts from the post.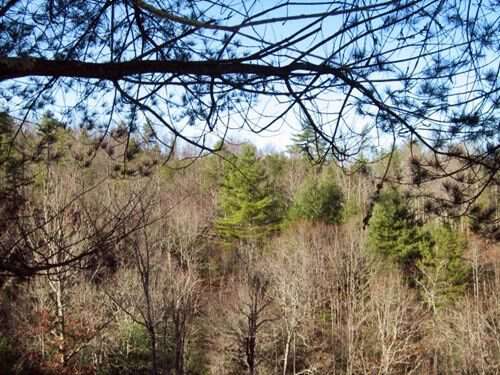 As I made the decision to develop a blog about my Appalachian Heritage I started thinking about what Appalachia really means to me? It's a word I've heard all my life. It's home. But there is a disconnect about what the word Appalachia brings to mind and what it actually stands for.
I read an article by Michael Montgomery that discussed the myths connected with Appalachian English. After leaving east Tennessee (deep in the heart of Appalachia) where he was raised, he realized he had bought into some of the myths that surround Appalachia. In his mind he had thought of Appalachia as being somewhere other than east Tennessee.
After reading Mr. Montgomery's article I realized I had been influenced by some of the same myths. To test myself I decided to name the first 5 things that came to my mind when I thought about the word Appalachia. Surprise! My first thought was banjo.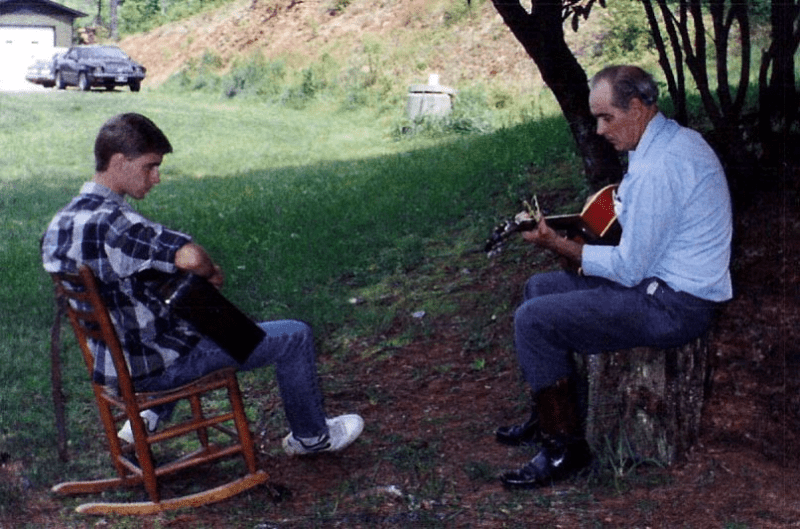 I come from a musical family but no one played a banjo so where did that come from? Most of my thoughts seemed reasonable. Although, some of the random ones I could not connect to having lived in Appalachia my entire life.
I would like to challenge you to list the first 5 things that come to mind when you think of the word Appalachia. It doesn't matter if you're a native Appalachian, have lived here for years, are a new comer, or have never even been here. Just take the challenge.
I'm not sure which will be more interesting the responses from the natives or from those who have never lived here.
My List 2008
Banjo
Weathered Barn
Quilts
Corn Fields
Granny lady in long dress and apron
———————–
After blogging about Appalachia for the last 5 years my list is different than it was back in 2008. When I think of the word Appalachia today in 2013-the following immediately come to mind:
Mountains
Blind Pig & the Acorn
The rich colorful language of Appalachia
Music
Traditional Appalachian food
From the very first post one of my goals for the Blind Pig was: My hope is that through this blog I can begin to understand how the love for the past can be woven into a hope for the future as well as an appreciation for the present.
The change in my list tells me something about myself. It shows how much I've learned about Appalachia since I first started blogging. My first list shows Appalachia as one dimensional and flat-to the point that I could set up cardboard cutouts to represent each aspect.
Today's list-shows the truth about Appalachia:
Mountains-from below western NC-all the way to PA. People scattered along and in between the Appalachian Mountains drawn together by culture.
Blind Pig & The Acorn-celebrating and preserving Appalachia in a real way on a daily basis-with YOUR help.
Language of Appalachia-lovely accents with ancient words and phrases sprinkled throughout a dialect that is rich, expressive, and full of meaning.
Music-guitars-mandolins-fiddles-pianos-dulcimers-drums-clarinets-horns-etc.-and yes banjos! Gospel-Bluegrass-Traditional-Folk-Country-Rock-Punk-Jazz-etc. You can find it ALL in Appalachia.
Appalachian Food-biscuits-kill lettuce-cornbread-chocolate gravy-side meat-sorghum syrup-pickled beans and corn-kraut-fried squash-tomatoes-ramps-and on and on.
I now fully understand Appalachia is a vast area that contains a wealth of jewels no one could ever represent with 5 cardboard cutouts.
Please leave me a comment with a list of the first 5 things that come to mind when you think of the word Appalachia.
Tipper