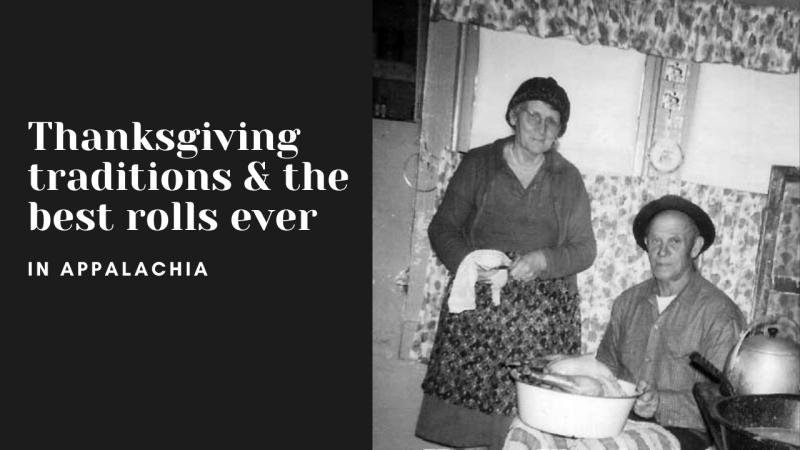 In my latest video I talk about Thanksgiving traditions in Appalachia and share my favorite roll recipe. My family says it wouldn't be Thanksgiving without my rolls.
I found the recipe ages ago in a Southern Living magazine. It called for brown sugar and since I love bread and brown sugar I decided to give them a try. I'm so glad I did and I think my family is too.
Here's a link to the recipe: https://blindpigandtheacorn.com/the-best-rolls-for-thanksgiving/
Here's a roundup of recent Thankful November giveaways.
Winner of "Favorite Appalachian Recipes" eBook: PinnacleCreek who said: "Now I know what that was my Mom cooked on occasion. I actually tried it very little, because I loved her apple sauce pies and chocolate pies. I found an old cookbook at a thrift store that had the recipe for applesauce pie, and bought the book for just that recipe. Dad always ate her cake which I am certain was probably the sweet bread you feature."
Winner of "The Foxfire Book": Maxine Appleby who said: "Tipper, As you know, I am really interested in learning about the old ways that Appalachian folk used to have as they went about their lives. Food preservation and storage was critical to eating during the winter months. I have loved learning these ways and teaching about them in my Appalachian Women courses at Wofford. So, I would really love to have a copy of Foxfire that smells of wood! Put me on the list for entry to win it, please!! Thanks for continuing to enrich our lives witv the stories, music and people of this beautiful land."
Winner of "Dorie Woman of the Mountains": Sherry Thacker who said: "Would love to have the book. I am a widow and love to read about Appalachian history as I was born in the Shenandoah Valley. I have lived here in TN for over 50 years so it is my home now."
Sherry and Maxine please email your mailing addresses to me at [email protected] PinnacleCreek I have your email address and I'll send you the eBook!
Help me celebrate Appalachia by subscribing to my YouTube channel!

Tipper
Subscribe for FREE and get a daily dose of Appalachia in your inbox