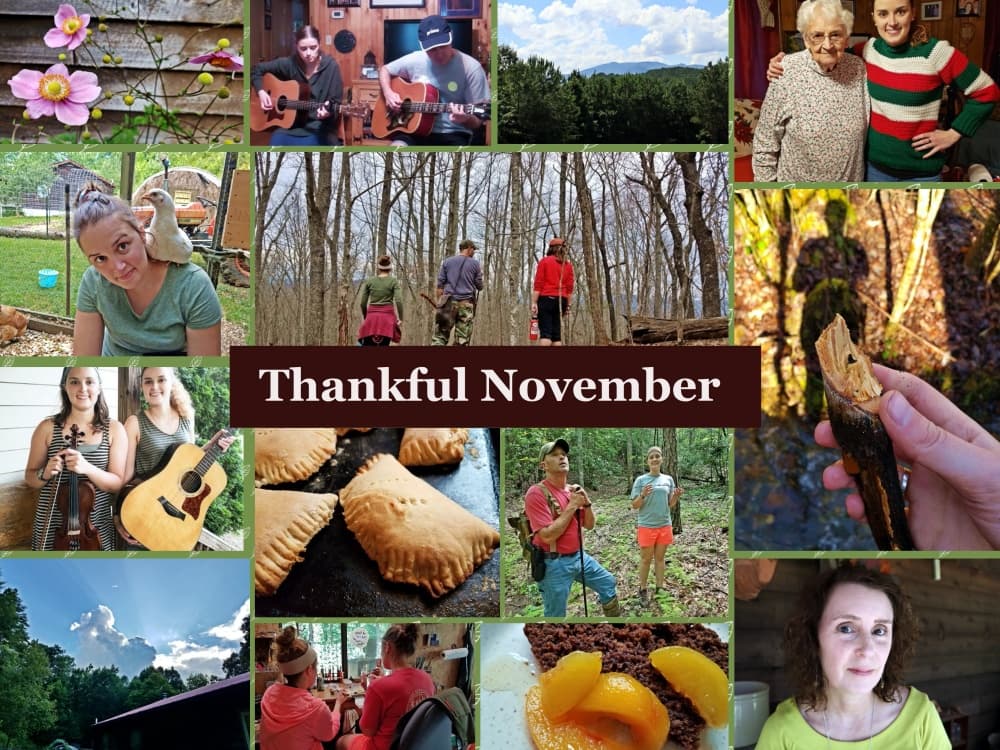 "We'd go out and play ball. That's about all we had to do. It was awful fun. We played town ball. If you was caught three times you came out of the ring. Generally I was caught out.
On Christmas we would go a'serenading—a whole crowd of young people. We'd all gather up and put on old things and go a'serenading. Then after we got to the last place, we'd play till about one or two o'clock.
Really we never did play much because we worked. Very little did we play, but on Sunday all we had to do was to go off. If it was springtime with all the leaves, then we'd make leaf dresses and hats and things. We'd come back with dresses and hats made of leaves and sit all day and swing on grapevines. It's a wonder we hadn't been killed going from one hill to another on a grapevine. Never thought about getting hurt.
We lived close to the graveyard and it was right down the hill to Taylor's Chapel. The pine needles was just as thick as can be over there. We'd make us a sled and get right up there at the graveyard and slide from it to the road. That's about all the recreation we had when I was little.
We all got along like babies. I had two sisters and five brothers. I'm the baby of the flock though."
—Aunt Nora Garland – "Foxfire 3"
---
Today's Thankful November giveaway is a used copy of the "Foxfire 3" book. To be entered in the giveaway leave a comment on this post. *Giveaway ends November 20, 2020.
Tipper
Subscribe for FREE and get a daily dose of Appalachia in your inbox