Today's guest post was written by Keith Jones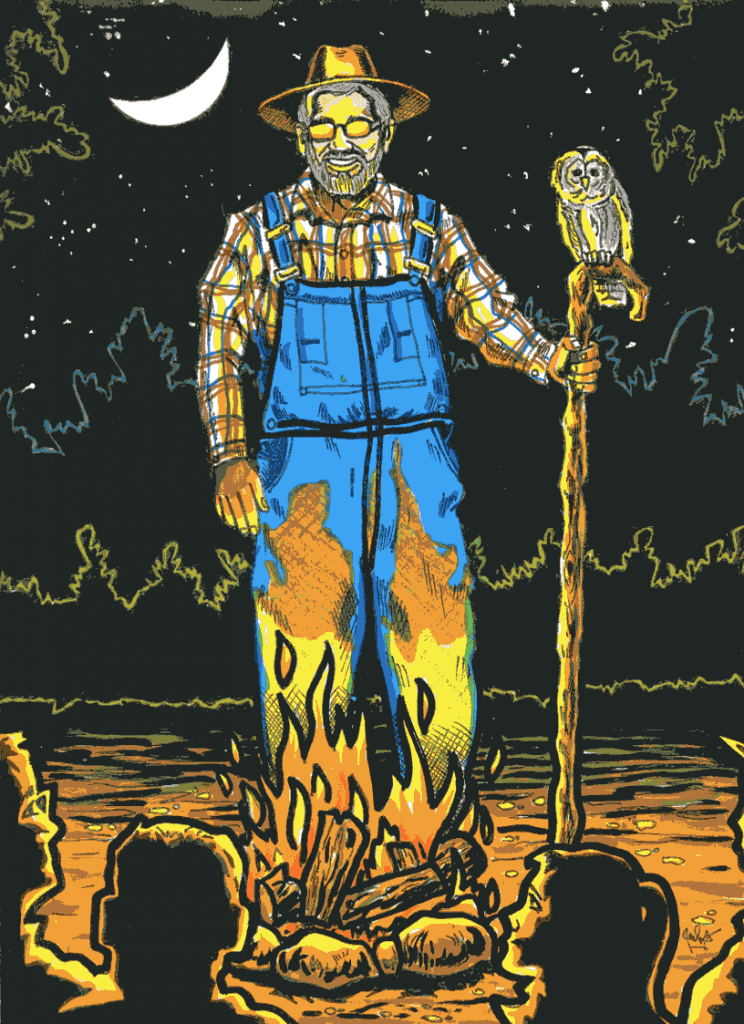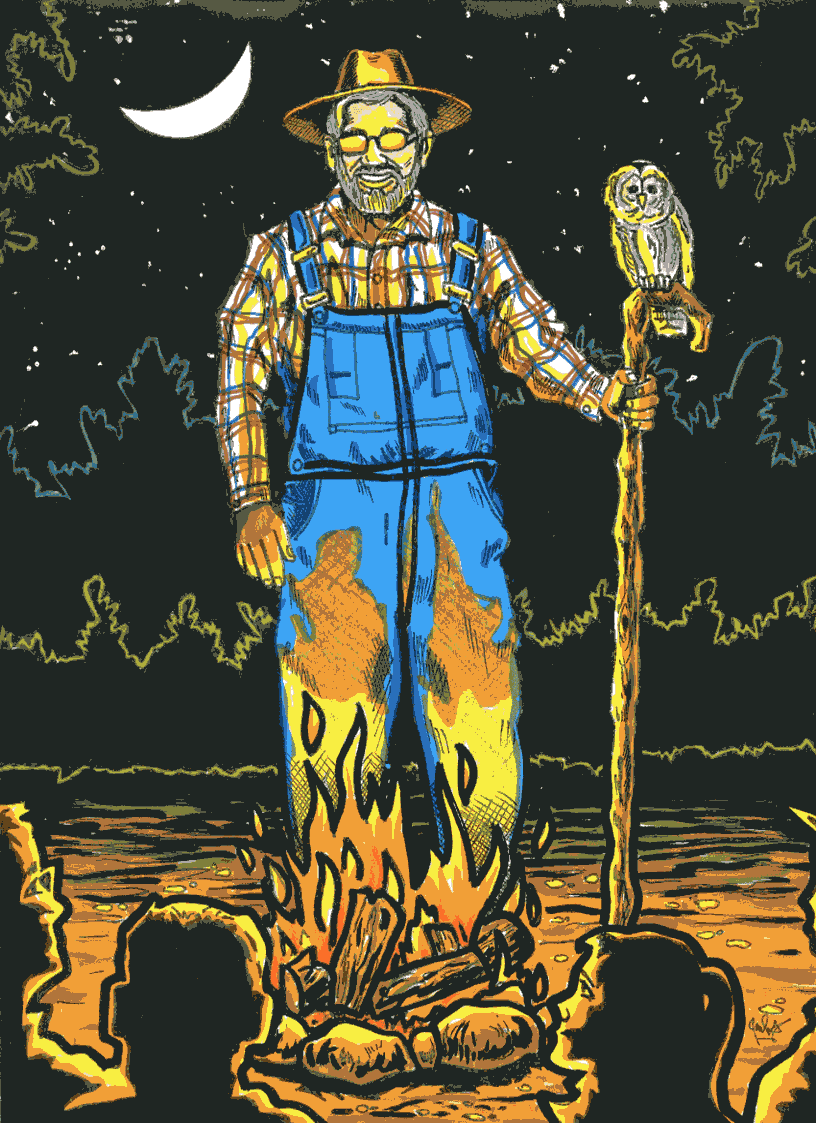 Momma Jones' Rocking Chair written by Keith Jones
It has the kind of finish that furniture gets at a certain age: blackish-brown, shiny only where hands have rubbed away the finish, here and there some checking as the old varnish breaks down. It's not really remarkable as a rocking chair. Thousands like it were bought from Sears Roebuck, J.C. Penny, and those other long-gone moguls of mail order.
The seat is a worn leather circle, the engraved stamping that lent a fashionable aura decades ago now visible only as faint lines. The dowels that form the back have occasionally slipped from their sockets. Here and there are clumsy tacks my grandfather used to make rough repairs. The rocking chair sits atop a pile of other unused furniture, in a climate-controlled storage unit, with other possessions that have no immediate use, but are too tied to sentiment or too valuable to dispose of out of hand.
My first memory of the chair was of my grandmother, known to one and all as Momma Jones, sitting in it after breakfast each morning to brush her hair. Dull gray, her tresses were distinguished only by their length. As a young boy, I wondered at how so much hair could be wound up into such a small bun on the back of her head.
When she unwound it, Momma Jones' hair reached the floor and pooled there, like some fairy-story Rapunzel past the prime of life. She would take hold of her hair about three feet from her head, and hold it up off the floor. Then she'd patiently brush from her hand to the ends. After the carefully counted 100 strokes, she'd move the ends to her lap, and do 100 strokes from her head to where her hand had been holding her hair.
No matter whether she was at home or visiting relatives, this morning routine did not vary. I would see her sitting in a rocker in our guest bedroom, and it was as if somehow she'd transported a little capsule of her home to our house.
Time grinds, and all lives are its grist. And so time ground Momma Jones, bringing small strokes that gradually made it dangerous for her to live alone. Today, we might diagnose Alzheimer's or senile dementia. All we family knew was that she couldn't stay on Ralston Street in Gainesville any more.
We helped her sell the old house, with its chicken-house converted to storage, and the old barn, outhouse, and a massive turkey fig tree, right there in town, where a neighborhood had grown up around it. Dad and I worked to connect water and sewer to a brand-new mobile home just steps from our back door.
Momma Jones never really made the transition. She was there long enough to get her dose of the oral Polio vaccine that was being distributed then, but we soon learned that she needed 24-hour care, or she'd wander off into the woods seeking the johnny house—walking right by her brand-new, gleaming bathroom, of course.
She lasted six years in the nursing home. The trailer was sold, although the dead grass where it cast its shadow was years coming back to normal. The rocking chair was moved to our guest room, which eventually became my room as an older teenager.
Dad was away, seeing about Momma Jones. I was walking in the yard, picking up fallen limbs before mowing the grass. I'd just discovered a patch of remarkable clover that had a dozen or more 4-leaf stalks, and some with even more. When Mom called me, I said, as only an engrossed teenager can, "I'll be there in a minute!"
"No, son, right now!" Her tone told me something was wrong. Soon we were on the way to Gainesville. We didn't return until after the funeral. I found it strange that I drove the sixty miles home from Gainesville, following Dad and Mom in our second car, before I'd ever been allowed to drive the three miles to the town closest to home.
That night, I fell into exhausted sleep. It was a warm, late spring night, so the curtains were open and the windows were cranked out. I don't know what woke me, but it was sudden. Moonlight was streaming in the window beside my bed. And square in the center of the moonbeam was Momma Jones' chair…rocking, just rocking.
——————–
I hope you enjoyed Keith's ghost story as much as I did. The perfect tale for Halloween.
Tipper