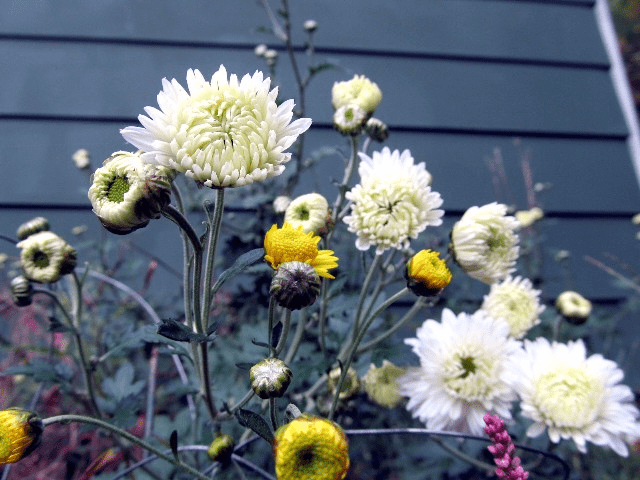 For as long as I can remember, come fall of the year, Granny has white and yellow mums (chrysanthemums) growing in her yard.
Granny's flowers aren't the mums you see today. You know the ones that look like footstools, with each plant having so many blooms they run together in one big poofy circle.
Granny's are old timey mums. They grow tall and leggy and before fall is over they fall down to sprawl in the grass from the weight of their blooms. It's almost as if their cheery faces arrive to spit in the eye of cooler weather; but quickly give up the good fight and surrender to late fall's cooler temperatures by falling prostrate on the faded grass of a dying summer.
According to the Frank C. Brown Collection of NC Folklore, once upon a time the flowers were called White and Yellow Octobers in North Carolina.
Tipper
Appalachia Through My Eyes – A series of photographs from my life in Southern Appalachia.