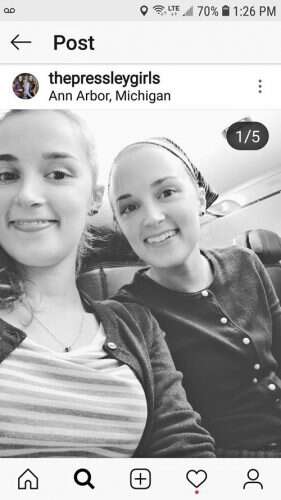 Last Sunday I told you about the Christmas dvd the girls' made for Paul. It's hard to say which song I enjoy more.
"Will There Be Any Stars?" is fantastic, but right up there with it is a cover they did of Dwight Yoakam's song "Long Way Home."
I'm awful partial to Dwight Yoakam's music. And since the girls were raised on a steady stream of his tunes they like him pretty good too.
Although the song isn't literally about being a long way from home, as I write this post the girls are literally a long way from home.
They're having a wonderful time in Michigan. Making music with great friends, seeing family they hardly ever get to see, dancing jigs and snow-shoeing through the peninsula of Michigan means they're having a ton of fun. Not to mention the excitement of flying and going so far away from home without momma or daddy for the first time.
I hope you enjoyed the song!
Tipper
Subscribe for FREE and get a daily dose of Appalachia in your inbox