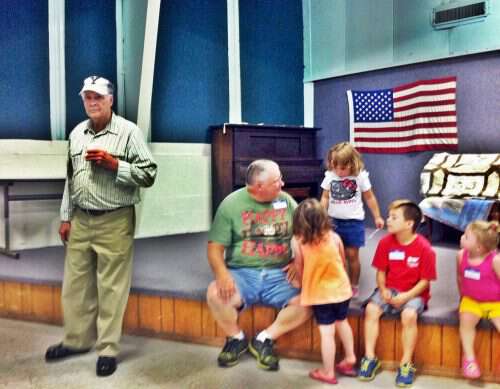 Pap at the Coleman Reunion 2015
1. The second Sunday in August was the Coleman Reunion. It's always good to see the family who attend and there's plenty of good food to go along with all the fellowship. Although I've been enough times to know, I had forgotten they read aloud the names of family members who've passed away since the previous year's reunion. As soon as the reading begin I knew they'd call Pap's name and I knew I'd cry. He loved being with his people. I did cry, but I smiled through my tears.
I've been smiling and studying on the exact way Pap's name was read since hearing it.
Jerry Marshall Wilson grandson of Carrie Coleman.
Grandson. How long has it been since Pap was called a grandson? A long long time. He loved his grandmother Carrie and had so many fond memories of her. I know he would have been happy to have been recognized as being her grandson once again even if he was no longer here to hear it.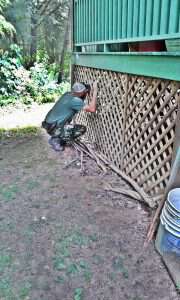 The Deer Hunter scoping out a yellow jacket nest under Granny's porch
2. This has been the year for yellow jackets and Granny's back porch has been the place for them. First there was the nest I noticed in an old pair of shoes. Then the nest Granny discovered under the porch while she was standing talking to me and The Deer Hunter while we worked in her garden. Granny was standing over top of their nest and they stung her 4 or 5 times before she could get in the house. The next nest was in a paper box and just for good measure there was one more under the other side of the porch. Yellow jackets love Granny's porch. Paul had to take care of the nest in the box after dark one night. Since I was the one who first noticed it I asked Granny if Paul got rid of it and if the nest was as big as the box was. Granny said "Yes and Lord there was enough bees in that box to sting everybody from here to Murphy and back and all the way to Copperhill TN."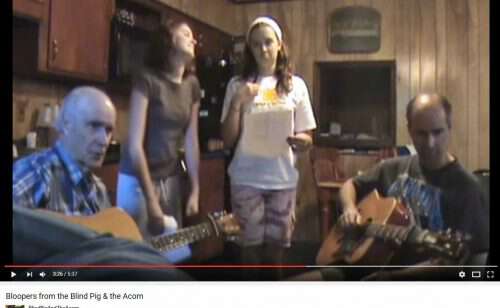 3. Over the years we've uploaded well over 100 videos to youtube. Every once in a while I'm reminded of a video I've almost forgotten about when someone comments on it. Recently I was reminded of a bloopers video I made back in 2010. I had high hopes of doing more blooper videos-but somehow I never got around to it. If you'd like to see the bloopers video-go here. Hard to believe how young the girls look-and that neither one of them played an instrument well enough to play and sing back then.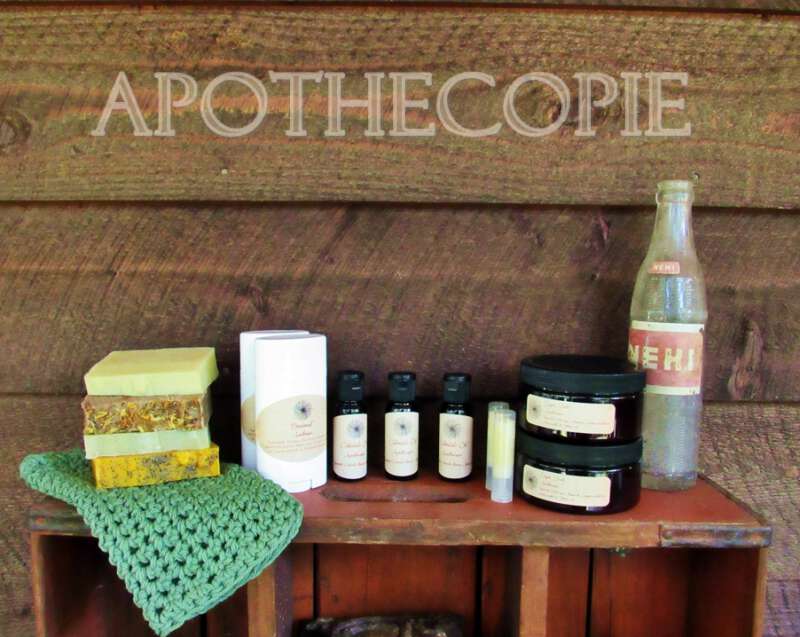 4. Earlier this month, Chatter opened her own Etsy Shop – Apothecopie. This is what she had to say about it: