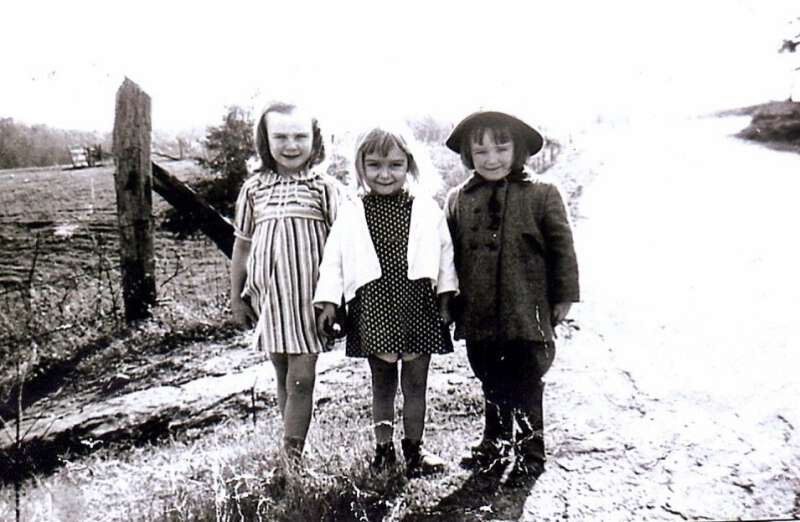 Geneaieve, Louzine (Granny), and Mary – Culberson NC
County Schools are gearing up to start a new school year. Most of the colleges in the area have already started their fall semester.
Even though I no longer have children in the K-12 school system, I still feel the excitement of getting ready for a new school year. I've been hearing other parents talk about buying school clothes and rounding up the supplies on the class lists for a few weeks now.
A few months ago the local school board published a book:  A 90 Year Historical Journey of the Cherokee County Board of Education February 11, 1926 – February 11, 2016 compiled by R. Gregory Chapman.
The book takes a fascinating look at the history of public education in Cherokee County NC. It brings to light many schools that no longer exist, most of which I've never even heard of.
Since 1859 there have been 75 established schools in the county.
Soon after the book was published, Paul purchased a copy and while we were looking through it I was reminded of a story Granny told me about school.
Granny loved school like nobody you've ever seen. Homework was a joy for her-she couldn't wait to get home and get her lessons each night.
When Granny was in third grade she went to Walker School (one of those 75 established schools-I've never heard anyone mention it but Granny). For homework her teacher asked her to make an apron. Granny wasn't really capable of making the apron so Granny's mother, Gazzie, helped her make it.
Granny didn't want to go to school and admit her mother did her homework and she didn't want to lie about it either. Granny said she hardly slept a wink, tossing, turning, and worrying about what she was going to do.
The next morning as Granny stood at the bus stop with her sister Geneaieve and her niece Mary she prayed something would happen to keep her from going to school that day.
As the bus came into view and begin to slow down for them to get on Granny dreaded seeing her teacher even more.
Just as they were about to step up on the bus the driver said "No school today girls. The school house burnt down last night."
When Granny tells the story she says "Was I ever happy!" Of course she wasn't really happy the school burnt, but as a third grader who didn't want to lie or admit she couldn't complete her homework she did feel immense relief.
After things were sorted out Granny's school moved into the Ranger Church for a while and then into Colis Church which was on the road to Hiwassee Dam. By the time Granny was in 5th grade the Ranger School had been built and Granny finished out her elementary years there before moving on to Murphy High School.
If you'd like to purchase A 90 Year Historical Journey of the Cherokee County Board of Education February 11, 1926 – February 11, 2016 compiled by R. Gregory Chapman you can find it on Amazon here.
Tipper