A few days ago Blind Pig Reader George asked about using Running Cedar at Christmas:
Yes, the Holly trees really come into their own once the deciduous leaves have fallen, which seems to have happened unusually late this year. Does anyone gather "running cedar" anymore? It's that cedar-looking evergreen ground vine that grows in patches on certain low slopes of wooded hillsides. Many years ago people made it into wreaths and other Christmas decorations.
Since George asked, I thought it would be a good time for me to re-publish a post I wrote back in 2013 about running cedar. Hope you enjoy it!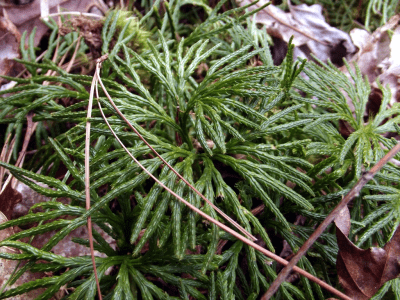 A few weeks ago Blind Pig reader Carol Stuart mentioned using running cedar as Christmas greenery when she lived in West Virginia. I was glad Carol mentioned running cedar because I often overlook what's right under my nose.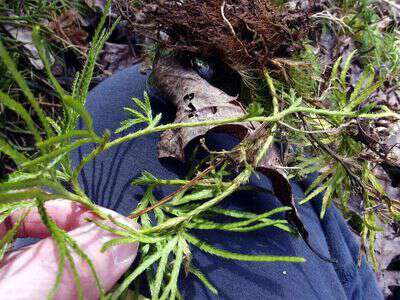 Running cedar is also called running pine, Christmas green, creeping pine, ground pine and ground cedar. The ground hugging plant grows near our house. It's been creeping down Granny and Pap's bank for the last 40 years till it's almost reached the bottom. The Latin name of the plant is Lycopodium digitatum. You can see from the photo-it grows along a small running vine which makes the plant perfect for draping or circling Christmas decorations.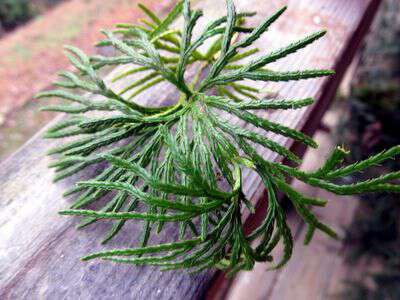 The pretty evergreen really doesn't need any further decoration. It already has the look of Christmas about it which makes it easy to see why some folks call it Christmas green.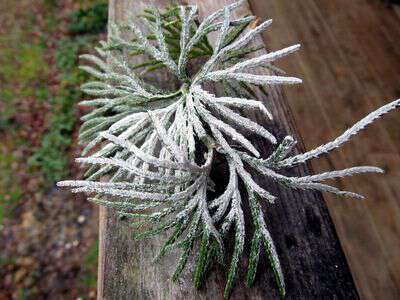 But I thought I'd give a technique B.Ruth described recently in a comment a try. I placed a small amount of flour, barely a tablespoon, and a sprinkling of glitter into a plastic bag. I wet a piece of running cedar lightly, placed it in the bag, and while holding the top closed tightly, I shook the bag around a few times.
You can see from the photo how the dusting of white shows the delicate details of the plant and gives it a snowy look. I read ground cedar was endangered in some areas of the country, but it seems to be thriving here in Western NC.
Tipper