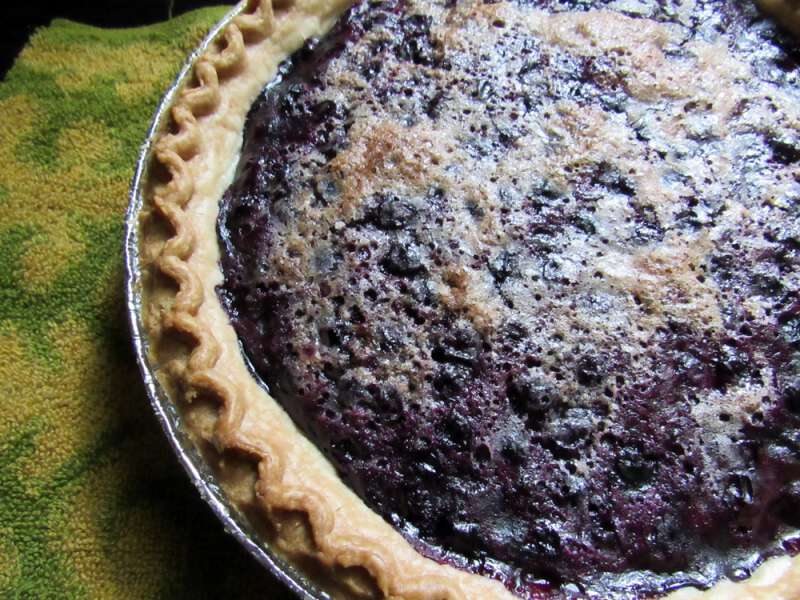 Mary Jo is my great aunt. She was Pap's mother, Marie's, sister. Mary Jo was one of the younger siblings and Marie was one of the oldest. That family logistic meant that Mary Jo was more Pap's age than his mother's.
Mary Jo used to hold the Elliott family reunion at her house every summer and one year she taught Granny to make a delicious apple pie that was quick and easy to make-go here to see the apple pie recipe.
The other day Miss Cindy brought me a bunch of blueberries.
Blueberries are my favorite fruit and let me tell you I can put them away-eating them by the handfuls throughout the day. But the amount Miss Cindy brought was unrealistic for even me to eat before they went bad. I was trying to think of a something to make with a few of them when I thought of Mary Jo's Apple Pie. My next thought was why couldn't I replace the apples with blueberries? I did and the pie was very good.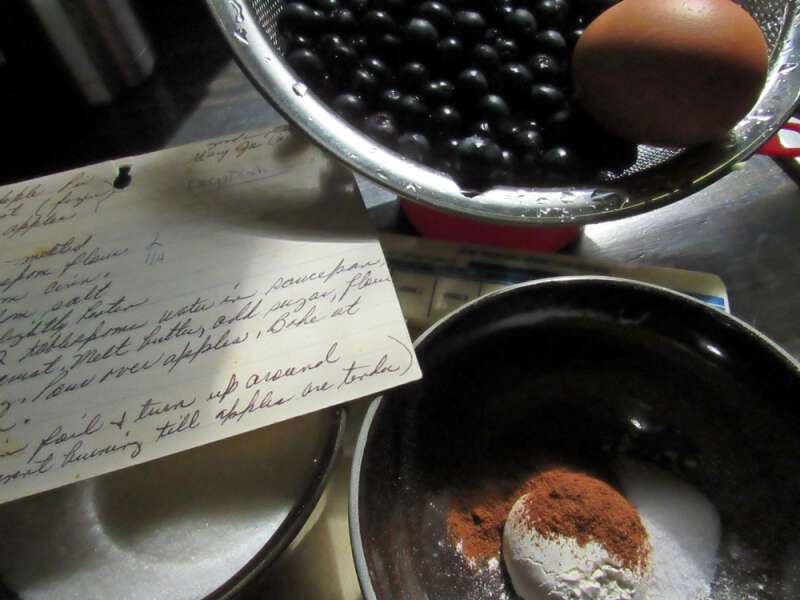 Tipper's Blueberry Pie
2 cups of blueberries
2 tablespoon water
¾ cup sugar
½ stick butter
1 tablespoon of plain flour (all purpose)
1 teaspoon cinnamon
1/2 teaspoon salt
1 egg (slightly beaten)
1 unbaked pie shell
Place blueberries in a small sauce pot with 2 tablespoons of water. Cook for 5 minutes with lid on, checking to make sure they don't scorch.
Pour cooked blueberries and liquid into an unbaked pie shell.
Melt butter, remove from heat and stir in 3/4 cup sugar, 1 tablespoon plain flour, 1 teaspoon cinnamon, 1/2 teaspoon salt, and a slightly beaten egg.
Pour mixture over blueberries. Bake in a 350 oven for 35 minutes.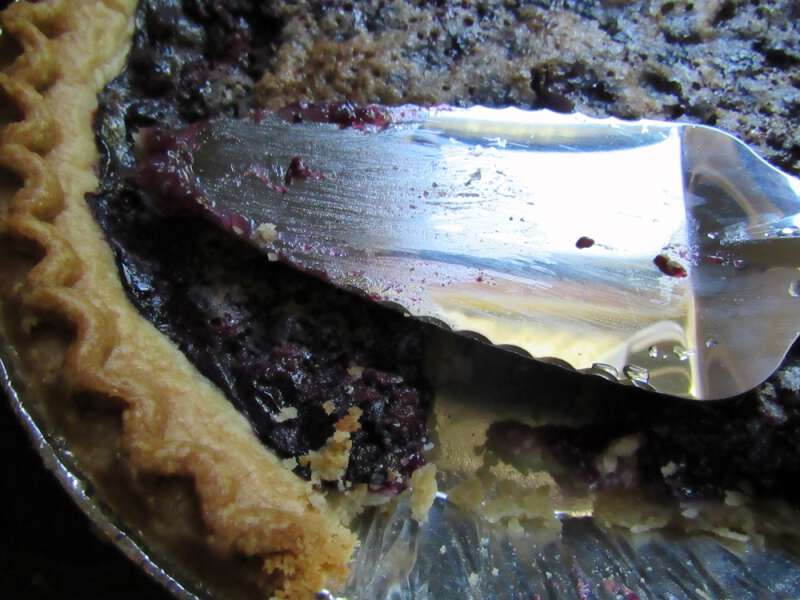 See my pretty pie server in the photo above? Its the Rada Pie Server.  This is what Rada says about it:
"This stainless steel pie server is designed with a wide, serrated edge that makes it ideal for cutting and serving delectable desserts. Pies, round cakes, and other desserts are a snap to handle with this cutter pie server. The serrated pie server is also a must for serving pizza and quiches."
Rada was nice enough to send me a pie server to try out. The Deer Hunter and I have been married for over 20 years and this is the first pie server I've ever had. I guess I waited all those years to start with the best because the Rada Pie Server is better than any of the ones Granny ever had when I was growing up or the ones I've used at potluck dinners over the years.
Jump over to the Rada site and look around. You can order directly from them-and if your kids or grand-kids are looking for a fundraiser for school events they can help you out with that too!
Tipper