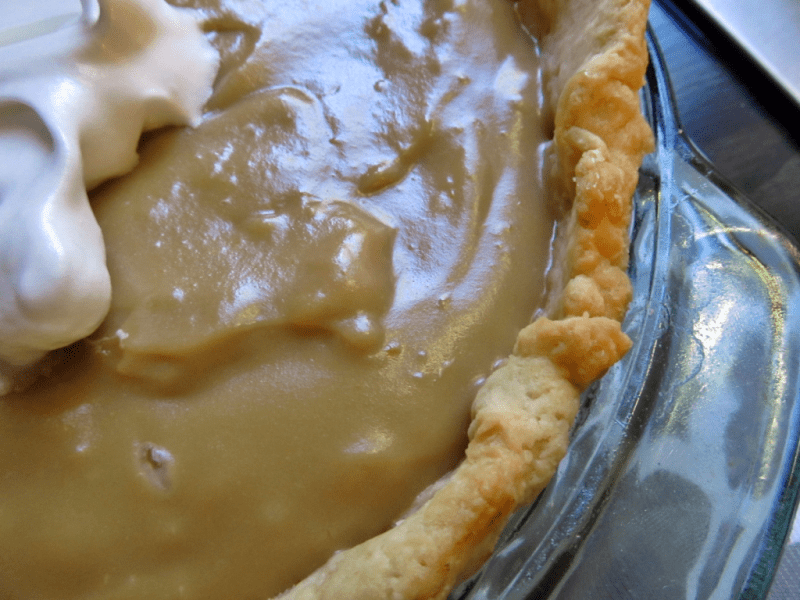 One of the first things I learned to bake was Butterscotch Pie. Granny often made cream-pies for us kids. Most of the time, she used a box of pudding and a store bought crust so that she could whip up one in a hurry. But sometimes Granny made homemade Butterscotch pie and I fell in love with its rich nutty sweet taste.
I've made lots of Butterscotch Pies since the first one so many years ago. Sometimes my filling would run right out of the crust onto the plate when I cut a slice, but that didn't keep me from making them. Over the years, I tried various recipes but didn't have much luck with them setting up either.
I like to make homemade Chocolate Cream Pies too-more specifically I like to make Aunt Faye's Chocolate Cream Pie-which always comes out perfectly. One day it occurred to me, all I needed to do was ditch the cocoa in Aunt Faye's pie and swap the white sugar for brown sugar and I'd have me a Butterscotch Pie that set up like it was supposed to. I gave my theory a try, and it worked. I've been making Butterscotch Pie that way ever since.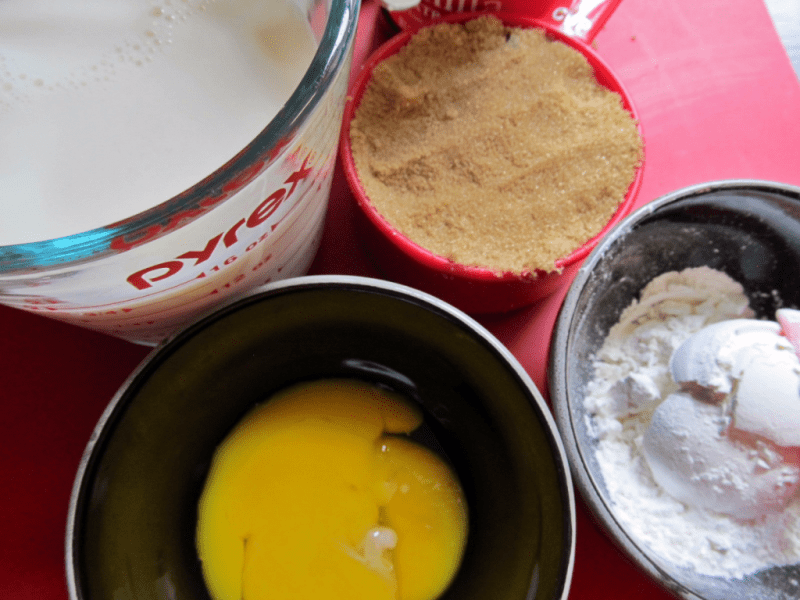 Tipper and Aunt Faye's Butterscotch Pie
1 cup brown sugar
3 tablespoon plain flour (all purpose)
3 tablespoon cornstarch
3 cups milk
pinch of salt
1 teaspoon vanilla
2 egg yolks beaten (reserve whites for meringue)
baked pie shell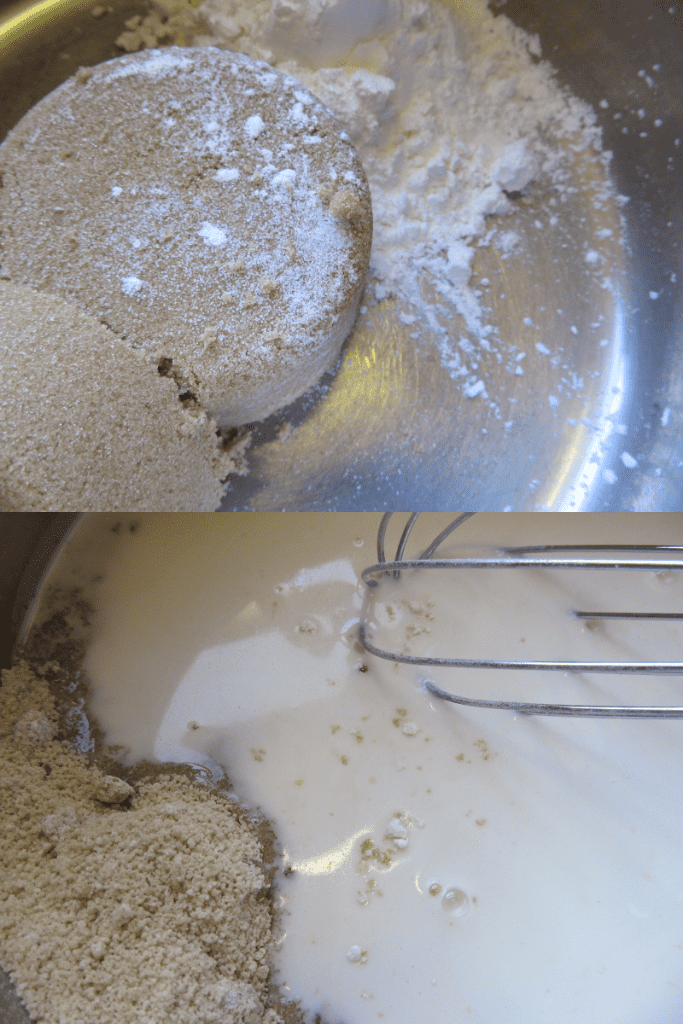 Mix brown sugar, flour, cornstarch, and salt in the top of a double boiler. I don't have a double boiler-nor a bowl big enough to use as one-so I use a large pot-watching it carefully to keep it from scorching.
Add milk slowly-stirring constantly. Once the mixture thickens, temper the eggs with a little of the hot mixture. Then add tempered eggs back to the pot along with the vanilla and continue stirring until the mixture is very thick.
Remove thickened mixture from the heat and beat well. Aunt Faye said beating the mixture made the pie filling light and fluffy. Pour mixture into a prebaked 9 inch pie shell.
Use the 2 reserved egg whites along with sugar to taste, to make meringue for the pie and brown topping in oven. Or you could whip up a batch of whipped cream and serve the pie with a dollop of it.
Chill pie in refrigerator before serving.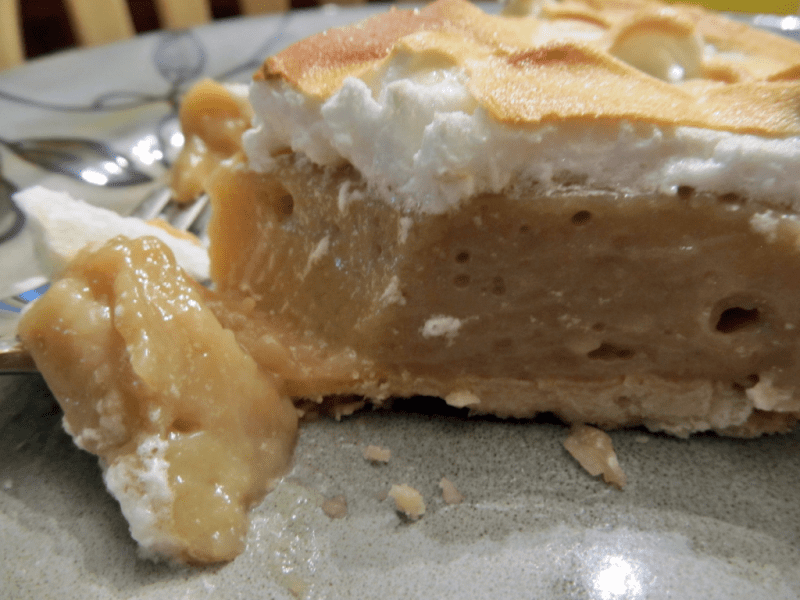 Butterscotch Pie and a glass of cold milk is definitely one of the good things in life.
Tipper