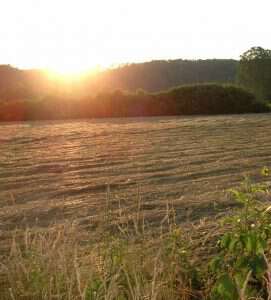 Although most of Appalachia has been experiencing record high temperatures during the past week-today is the Summer Solstice-the official beginning of Summer.
Our Summer Solstice occurs when the Northern Hemisphere is most inclined or tilted towards the sun. The longest day of the year occurs on the Summer Solstice-as the sun shines longer than any other day of the year.
Interesting Summer Solstice Info:
~Folks who live in the Southern Hemisphere have their Summer Solstice in December-while we are having our Winter Solstice
~Summer Solstice is also referred to as Midsummer-cause it occurs during the middle of the summer
~The Druids celebrated the solstice as a wedding celebration between Heaven and Earth-June is still the most popular month of the year for weddings
~In Ancient times the Solstice Moon was celebrated with bonfires-couples would jump over the fire to symbolize how high their crops would grow
~Flowers and Herbs gathered on the Solstice are thought to have magical powers
~Garlands of flowers were made to ensure good health for your household and to ward off evil
I've never gotten over the wonder of knowing-while we are celebrating the beauty of summer-the other side of the world is enjoying the beauty of winter-and vice versa. To ponder how large the Earth is-truly makes me awestruck.
Tipper