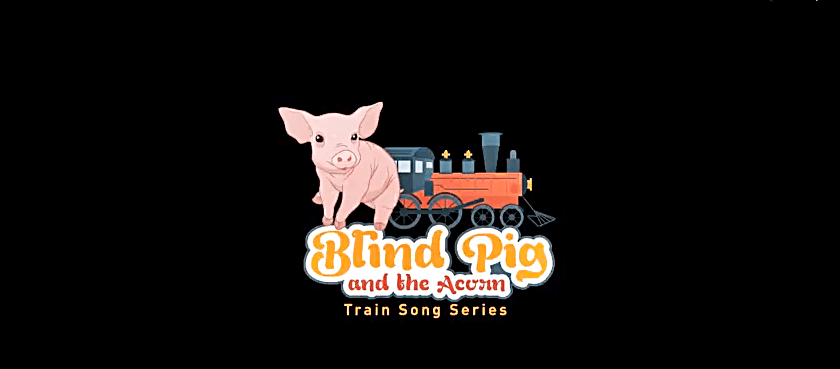 Along with Thankful November we also hosts a Train Month on the Blind Pig and The Acorn Youtube Channel during November.
Paul started the series a few Novembers ago and has been chugging along on it again this year. If you'd like to read the details about the series jump back to this post.
Here's what Paul said on the first train song of November.
"It's time once again for our train song series. This time around, it may be hard to find any musicians to hook up with (thanks to Covid), but I'll try. If not, I'll be riding the train solo. 🙂
To start us off, I videoed one that I learned from Mac Wiseman.
I heard this song on Wayne Erbsen's Country Roots show on WCQS out of Asheville in the late 90's. Looking online, I found that this song is very old, dating back to the late 1800's.
That explains some of the vocabulary, such as "berth" in reference to a place to sleep aboard the train. It also contained the word "fondled," which I replaced with "cuddled," since that word now has negative connotations.
Mac didn't sing the last verse, probably because including it makes for a very long song. I included it not only because it completes the tale, but also because it puts things in a more positive light.
The passengers were initially insensitive and put their foots in their mouths, but once everyone knew of the tragedy, they were sympathetic and eager to help. It's interesting that the "maiden" is a sympathetic character in this train song, much like in "The Lightning Express" that I did a couple of years ago.
If I ever do a tear-jerker series, Mac Wiseman will be a great source to draw from. He seems to have been king of the tear-jerkers and didn't shy away from very sad songs, including many about children.
"In the Baggage Coach Ahead" also has a middle verse that comments on the couple's brief, happy marriage before the death of the wife. You can find many versions on YouTube, including both studio and live versions from Mac."
I hope you enjoyed the first video of this year's Train Series even though it's a real tear-jerker.
Blind Pig & The Acorn Music
Tipper
Subscribe for FREE and get a daily dose of Appalachia in your inbox