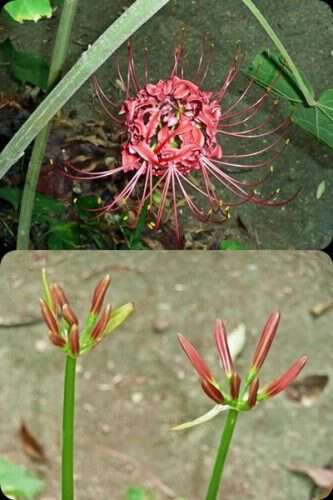 After reading my September Charm post earlier this week Jim Casada sent me the following email:
"Tipper—Today's blog touched me on multiple fronts. First of all, I absolutely love the name September charm. Secondly, it's a flower with which I'm unfamiliar.
Most of all, I loved your usage of the word "start" to describe how you got the plant. I hadn't heard it used that way in years, and of course there are a whole bunch of synonyms such as slip and cutting.
I also have a question for you and/or your readers if you have a way to show the attached photo. It is a bloom of what Daddy called "ghost lilies" but I know there's another, more common name. The bloom stalk just suddenly appears this time of year and the foliage follows after the bloom, lives through the winter, then disappears in warm weather only to return the following fall. The bloom comes from bulbs which look much like those of daffodils."
—-
I have a few of the flowers Jim spoke of growing in my flower bed. I used to have more, but over the years they have dwindled to only a handful. I've always heard them called naked ladies. Are you familiar with the flower? If so what name do you know it by?
Tipper
Subscribe for FREE and get a daily dose of Appalachia in your inbox