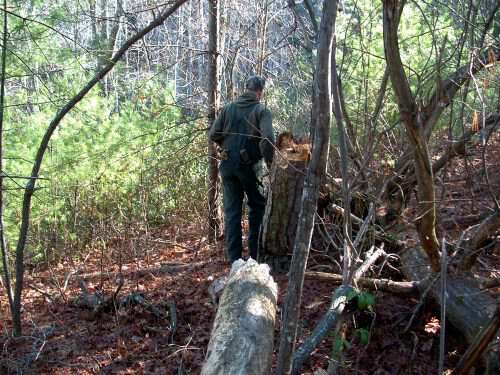 When The Deer Hunter and I were first married we used a real Christmas Tree each year. We usually bought it on our way back from spending Thanksgiving at Deer Camp. After the girls came along-I decided it would be easier and cheaper to buy an artificial tree and use it. I could decorate whenever I wanted-the tree would always be here-and we'd save money on that yearly tree expense too.
So for most of our married lives-that's what we've used the same ole artificial tree that resides in a big tub in the basement for most of the year.
This year I had absolutely no desire to use that tree-to be honest I didn't feel like decorating any tree. Maybe it's cause our county as a whole is hurting financially-so many folks are out of work. Seems like every day I hear about someone else I know loosing their home or packing up their kids from the only home they've ever known to look for work somewhere else. Maybe it's cause my life has become so busy that I don't want to find the extra time to pull out all the stuff knowing I'm just going to have to clean it up when Christmas is over.
I've been reading stories about Christmases past-about how folks in Appalachia and beyond went to the woods cut their tree-then decorated it with what they had around the house. Their stories from Christmas past make it sound so simple-and so very touching-that I told The Deer Hunter I wanted a tree from the woods. He said "it's going to be hard to find a tree that looks nice." I said "I don't care what it looks like-I just want a real tree that we go out and find." He said he knew where there was a whole holler of white pines-surely we could find something there.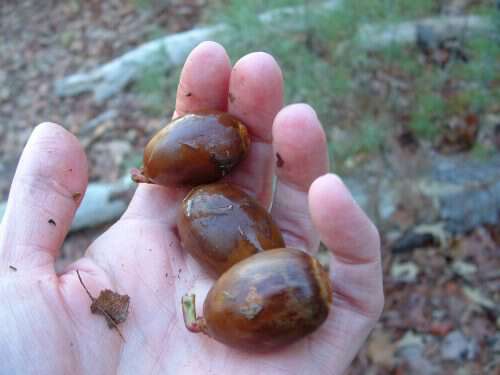 As we trudged up the steep ridge behind our house-I found chestnut oak acorns;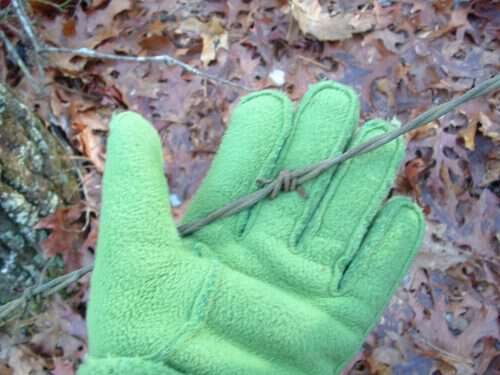 The Deer Hunter pointed out an old fence line to me. It always amazes me when he knows more about the land here than I do-even though it's my homeplace; (you can see the tree has taken over the barbwire)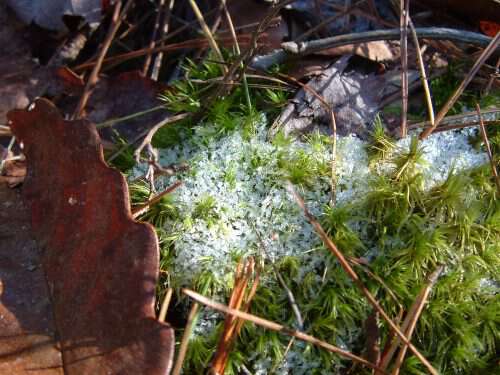 at the higher elevation we saw traces of the small snow our area got last week, still hanging on;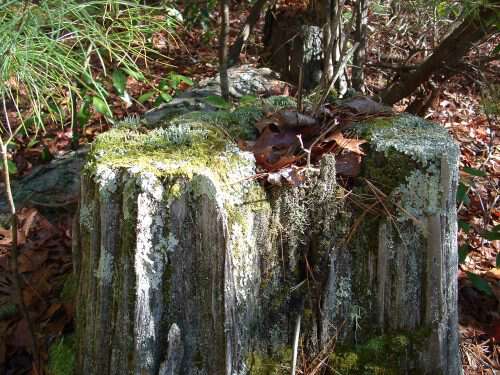 we saw evidence of Papaw Wade and his chain saw-and wondered if this hardwood was cut to get a coon out or for firewood.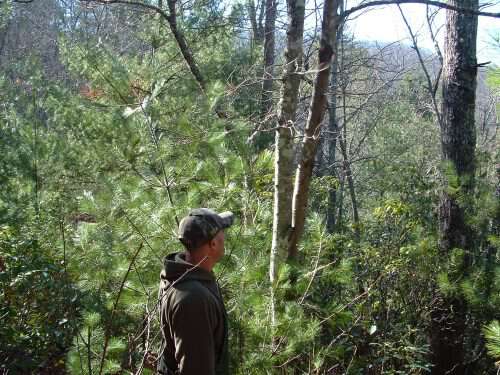 Mostly we did lots of studying about which tree would be the best. The Deer Hunter finally decided the best way to go-was to use the top out of a bigger tree.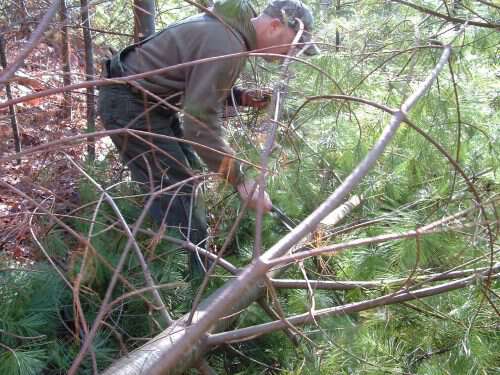 We finally decided on a tree-he cut it down-and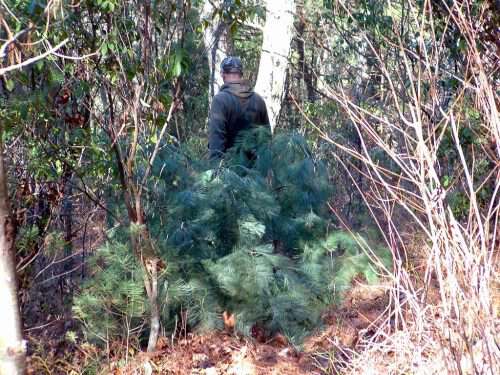 we headed for home. Once we were back in the yard he raised it up-and we both busted out laughing. It was so pitiful looking-it looked fine in the woods but somehow once it was home it was hilarious. We both said Chitter would take one look at it and say "really?"
As we laughed at the tree-and at us-he said "what about that one?" There was an almost perfect tree growing right above the house. After all our traipsing through the woods-the best tree was there all along waiting on us just outside the edge of the yard.
The tree is standing in the living room-I'm going to try my hand at making some of those old time decorations I've been reading about-I'll let you know how it goes.
Tipper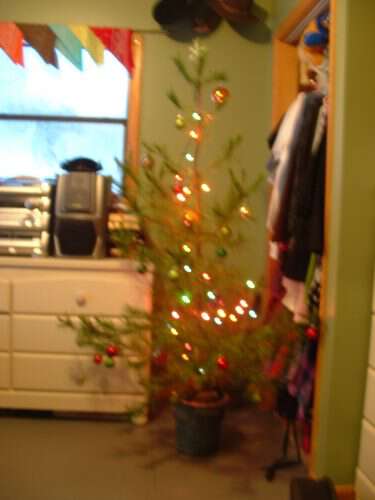 p.s. Chitter was so impressed with our tree-when she got home that night-she took her saw-zall and her Daddy's headlamp and went out and got a tree for her room too.