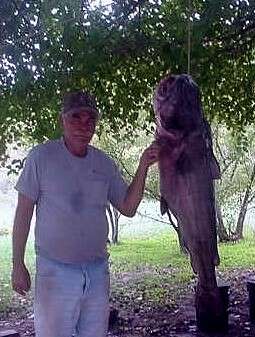 Photo provided by Mary Shipman of Oldentimes Blog
Lets look at some Appalachian fishing words.
*Fish hook: not only can it be used to catch fish, it was once used to describe a debit charge on your paycheck stub. I've never used fish hook as a debit indicator, but with all those 'cash your check before you get it' places-I think it could come back in fashion soon.
*Fish rain: a heavy rain accompanied by a strong wind that picks up small fish and showers them on nearby land.
*Night crawler: an earthworm. We always call fishing worms night crawlers.
*Hornyhead: a small fish found in freshwater; sometimes called a knotty or a stoneroller.
*Silverside: a minnow (minner) or any small silver fish.
Ever heard the words above? Got any to add to the list?
Tipper