Today's guestpost was written by Garland Davis.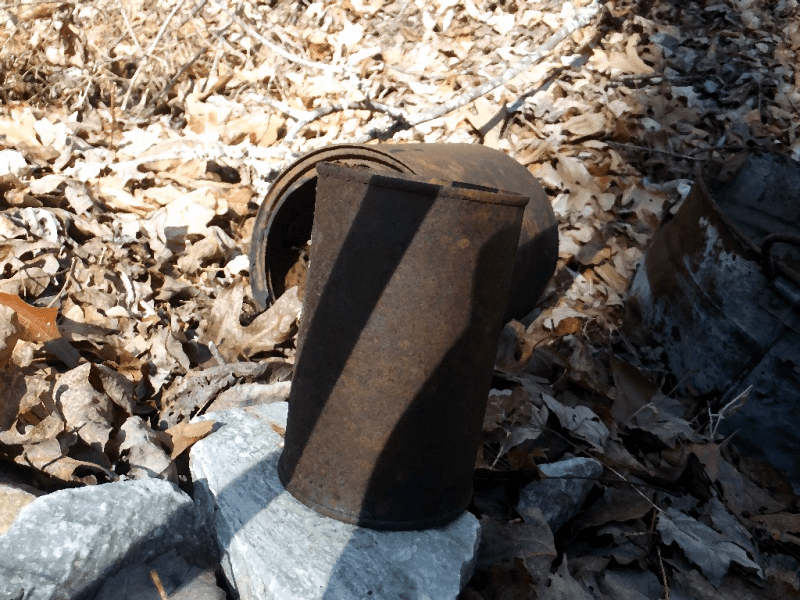 I just put my garbage bin out for tomorrow's pick up. When we first moved in here we would place our garbage can or bagged garbage at the curb and the garbage men would throw it into the back of the compactor truck. A few years later they automated the trucks and gave us a special gray container that could be picked up by a mechanical arm and dumped into the truck. Garbage was picked up on Mondays and Thursdays in our neighborhood. Early last year, we received two new containers. A green one for green waste and a blue one for recyclables. They alternate for the Thursday pickups.
This got me to thinking about how we handled garbage when I was growing up in rural North Carolina. There was no garbage pickup. If an item was wooden or burned, it was kindling or fuel for the fireplace or the cook stove. Glass jars were saved for vegetable and fruit canning. Jugs were saved for storing milk and other liquids. Baskets were saved for use in the garden. I can remember my grandmother and mom unfolding the wax paper that bread came wrapped in, and smoothing it out to use as sandwich wrap for school lunches. Usable metal buckets were saved for many purposes. Cloth bags were saved (I wore many shirts made from flour bags) for sewing. Soda pop came in bottles that that could be returned to the store for a deposit refund. Items that one had no use for were given to others who could use them.
Every house had a garbage pile, usually in a gully or "down in the woods." Only unusable items made it to the gully. Mostly metal cans (No one had heard of aluminum cans. Aluminum was used to make new fangled cookware and airplanes.), buckets with holes, broken glass and an occasional leaky tub. The gullies took a long time to fill. There wasn't a lot thrown away
Now sixty years later, our landfills are overflowing and more garbage is being generated per capita each year. Millions of dollars are spent managing garbage and recycling programs. But, recycling isn't a new concept. I didn't know it, but I grew up recycling. Frugality and reusing the usable was a necessity in the life we lived.
——————–
I hope you enjoyed Garland's guestpost as much as I did! He's right-the best way to recycle is to use and re-use what you've got.
Tipper