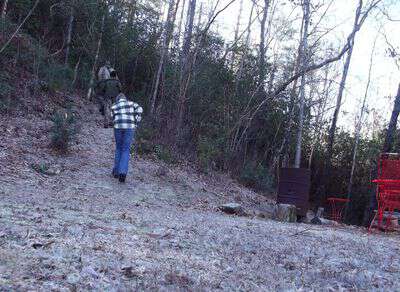 On a chilly morning a few days ago the Blind Pig family headed up the ridge to look for rich pine.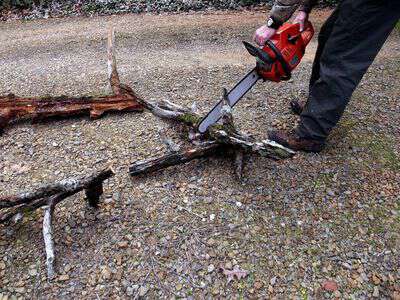 Just in case you don't know-I guess I should show you what rich pine looks like first. As you can see from the photo above it looks like an old rotted log.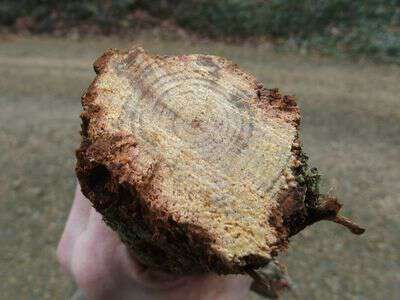 But once you cut into it-you see its not rotten after all. Oh and it smells so good-sorta like pine-some folks say it smells like turpentine.
Now that you know what it looks like we'll continue our search. Even though the morning was cold the sun soon came out to heat things up and we grew warm with walking. More than a few layers had to be shed.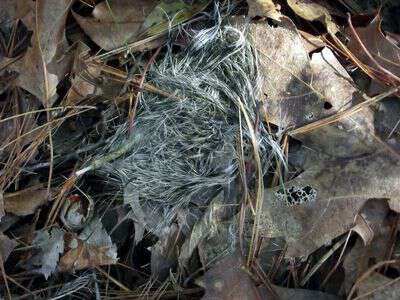 Along the way we noticed a squirrel that had met with an untimely end and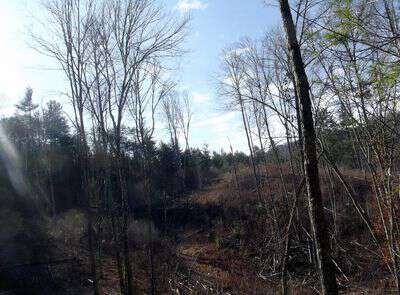 bemoaned the destruction caused by pine beetles. The folks who own this land had the pines logged before the beetles got to them. The ones on our land have already been ravished by the beetles and are taking turns falling every time the wind blows.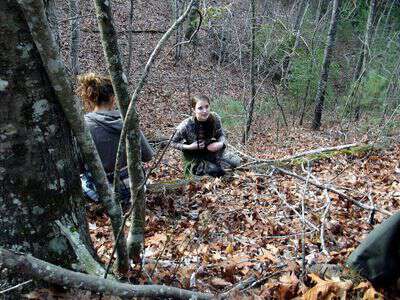 After a short break…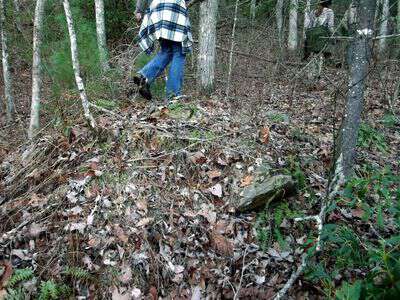 we continued up a narrow holler where…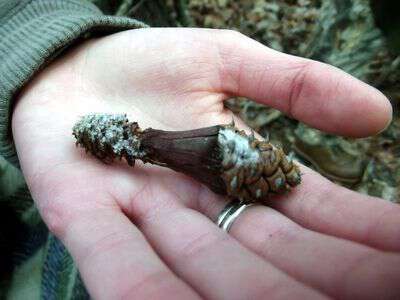 Chatter found a snow encrusted funny pine cone and The Deer Hunter found a feather.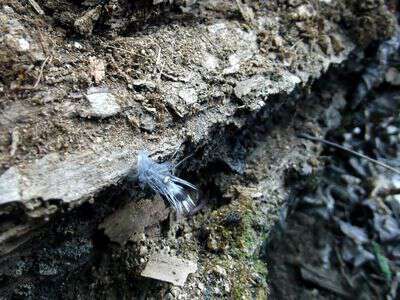 He grabbed ahold of this rotted log-which turned out to really be just a rotted log not rich pine. Once the top came off in his hands he saw the tiny feather. We both wondered if something took the bird inside to eat it or if the bird went into the log to get away from something that wanted to eat it. There was no sign of a nest-just the feather.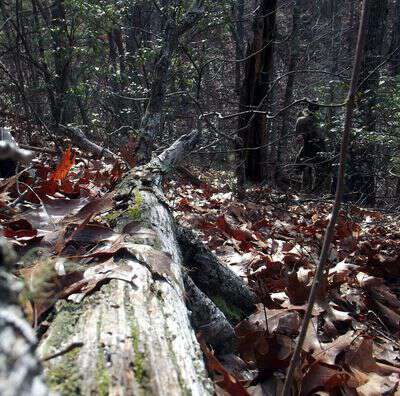 The ridge above the little holler was full of rich pine-we actually found too much to carry home.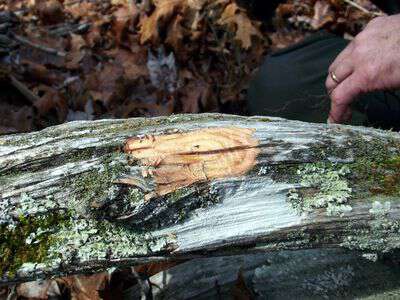 If you believe you've found a piece of rich pine-the easiest way to check is to see if it feels solid-and then shave a few pieces off with a sharp knife. You can see the bright color a few hits with a knife uncovers-and the smell is a good indicator too.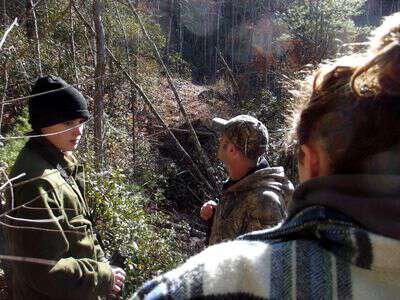 As many of you pointed out yesterday it doesn't take much rich pine to start a fire, just a little dab will do you. And you certainly would not want to build an entire fire with rich pine.
All in all we had a good day in the woods. We got some needed fresh air and exercise-and found a load of rich pine to boot.
Tipper