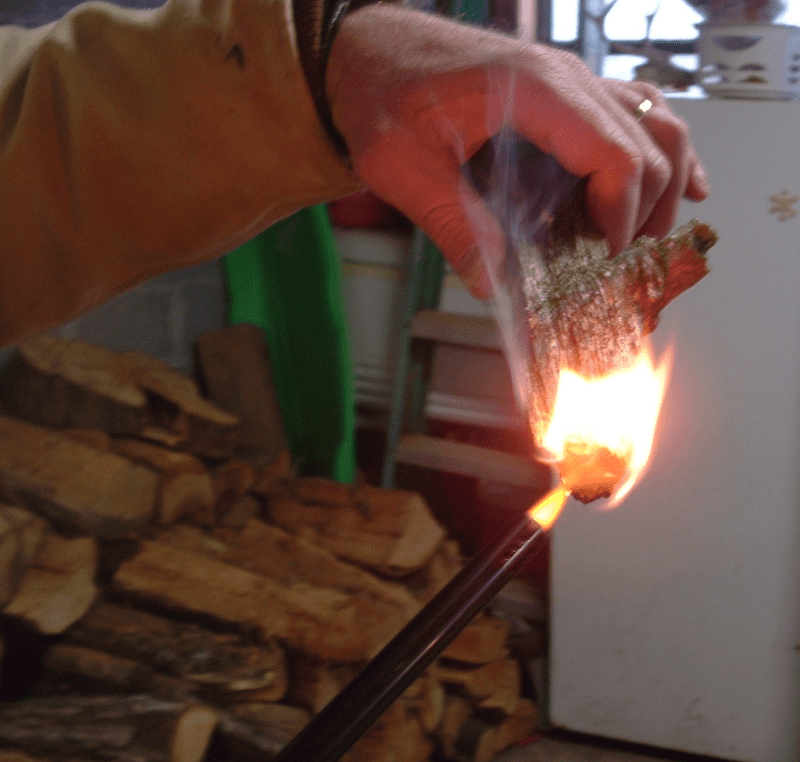 If you guessed yesterday's mystery item was: rich pine, lighter knot, pine knot, lightered, a natural fire starter, fat pine, light wood, heart wood, lightered knot, fat wood, or fat lighter wood you were right. As I mentioned before, the item has many different names depending on where you live. The Deer Hunter was demonstrating how easy it is to light rich pine in the photo above.
The various names mean the same thing: a fire starter created by the natural decay of pine trees. I grew up hearing it called rich pine. A small piece or a few shavings of rich pine will help you build a fire in a hurry. In the past rich pine was also commonly used as a source of light.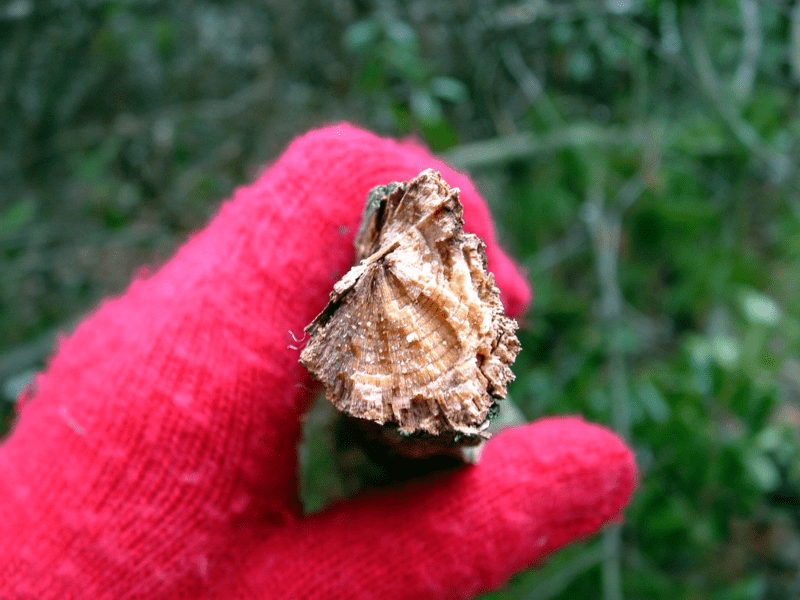 Rich pine is created through the decay and deterioration of pine trees. The resins in the wood solidify and become rot resistant and flammable. Not every pine tree that dies or is cut results in the creation of rich pine. I've read it depends on the time of year the tree falls, the condition of the tree at the time, and other factors. I'm sure if you google around a little you can find the exact scientific process if you're interested.
Today most of us have handy lighters and plenty of excess paper to aide in our fire building. In days gone by keeping an eye out for rich pine while you walked about your way was a natural part of life for everyone.
Pap was the oldest Grandchild on his Mother's side of the family. When he was a young boy his Grandmother (we called her Big Grandma-I can barely remember her) liked to walk in the woods and hunt rich pine. Pap was her helper-carrying a sack to put the small pieces in or helping her drag the bigger ones home.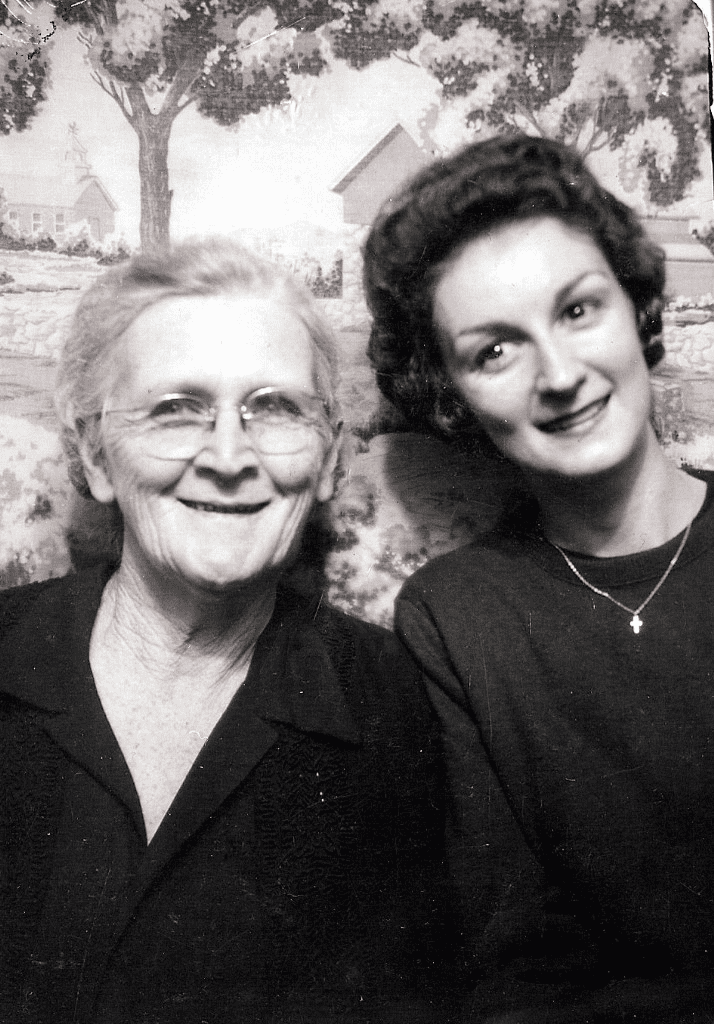 Granny Gazzie and a young Granny
Granny told me her mother, Gazzie, came to visit for a week after they moved into the house Pap built. Granny Gazzie was tickled pink that her daughter had a new house, something she never had. But the thing that tickled Granny Gazzie the most was when she walked out to Pap's new garden. It was hewn out of the woods, with trees still crowding close. As Granny Gazzie walked in the edge of the woods she seen several pieces of rich pine. She said "Oh this'll be a fine place to live. Just look at the wealth of rich pine right here handy for getting."
The story about Granny Gazzie makes me smile every time I think of it, I remember she got excited about the little things. It also makes me almost laugh because in my entire life I have never known of Granny starting a fire for heat or to cook on. As I think of Granny Gazzie pointing out the rich pine to her, I'm positive she knew well and good that any fires that got built would not be by her daughter. But raising nine children and needing to build fires for cooking, for warmth, for laundry, and for canning ensured Granny Gazzie knew the value of rich pine and after a lifetime of needing it, it would have been impossible for her not to point it out.
Drop back by tomorrow-we're going to see if we can find some rich pine.
Tipper