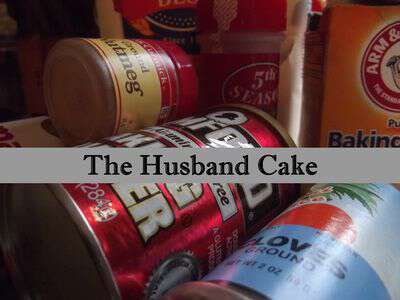 I believe it was back last year that I first heard about The Husband Cake. We were discussing make do food recipes and Ethel, a Blind Pig reader, emailed me about the cake.
Ethel's family had been making the cake for generations, and since it doesn't require any eggs or butter it seemed like a make do recipe for sure.
More recently, Ethel and I were discussing the cake again-and she went asking around to see if she could discover the history of the cake for me. This is what Ethel came up with:
My Dad and Aunt Mary remember Grandma making this cake as far back as they have memories. According to Aunt Mary, it was  Grandpa who renamed the recipe Husband Cake, because he liked it so much. It is actually Tomato Soup Cake or Mystery Cake. Grandma was a busy mother of four and a dedicated nurse, so she didn't get time to bake very often. Poor Grandpa only got this cake maybe twice a year! Grandma passed the recipe along to Mom, and the fourth generation of our family is now enjoying it.

I always assumed that this was a WWII recipe, because there are no eggs or butter in it, and my grandparents married in 1945. When I Googled the recipe history I found that it's been around since the late 1920's. A lot of the recipes I saw called for eggs, butter and nuts. Maybe it was adapted later to fit the depression or war-time rationing.

Now a days I make one of these cakes every two or three months. It's just flat-out scrumptious with its half-inch layer of cream cheese frosting, but the sweetest thing about it is the way Dad's eyes light up when I carry it in the house!
Ingredients for The Husband Cake
3/4 cup shortening
1 1/2 cup sugar
1 can tomato soup
3/4 cup water
1 teaspoon baking soda
3 cup plain flour (all purpose)
3/4 teaspoon salt
3 teaspoon baking powder
1 1/2 teaspoon cinnamon
1 teaspoon cloves
1 teaspoon nutmeg
Frosting
3 tablespoons butter softened
1 package cream cheese softened
1/2 teaspoon vanilla
3-4 cup powdered sugar
Grease and flour a 9 x 13 pan or 2 round cake pans. Cream shortening; add sugar; beat till light and fluffy.
Add tomato soup mix well; add water-mix well.
I must admit when I poured the can of soup in I thought oh dear I've probably just wasted all this-I mean how will this ever taste good?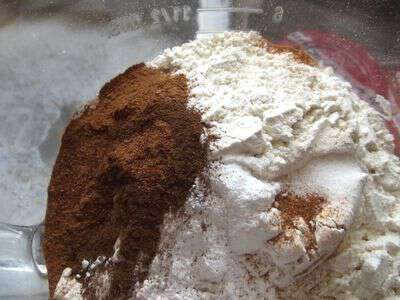 Sift dry ingredients together. Add to tomato mixture a little at a time and mix till smooth.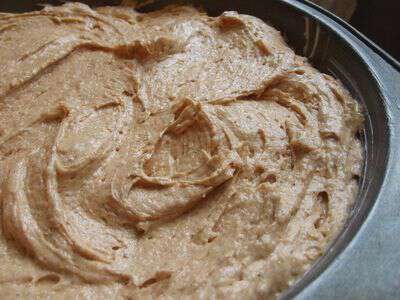 Spoon batter into greased and floured pan(s)-bake at 375 for 25-30 minutes depending on the pan size you use-and the way your oven cooks.
To make the frosting cream butter and cream cheese till blended; add vanilla and powdered sugar mix well.
When I made the cake I used 2 round 9 inch pans. I was so anxious to see how the cake tasted so I tried to remove one layer as soon as it came out of the oven, it came apart in pieces. The other layer I let cool a good 15-20 minutes and it came out perfectly.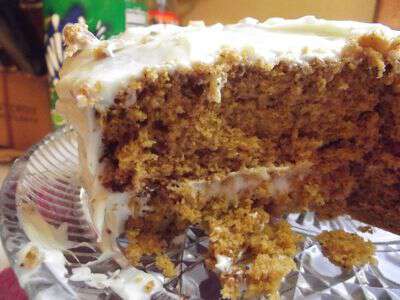 To my utter surprise the cake was delicious! Demolishing the first layer made the cake very hard to ice-but I finally got the icing smeared around most of it.
I had just finished cleaning up the mess when the rest of the family came home. After supper they all gave the cake a try and they all loved it. I made them try to guess what kind of cake it was, The Deer Hunter and Chatter both guessed it was a carrot cake. They were all surprised when I told them it was Husband Cake which is more commonly called a tomato soup cake. Chatter enjoyed the cake so much she requested a piece be added to her school lunch every day that week.
So have you ever had a cake with a can of tomato soup in it?
Tipper
p.s. Thank you Ethel-for sharing the recipe and your family history of the cake!