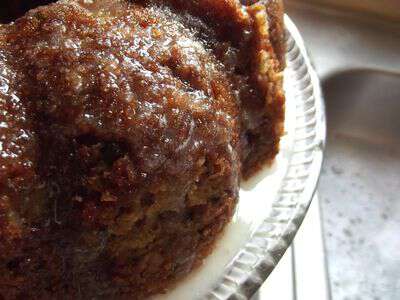 As soon as Zucchini start coming in from the garden-Granny starts making Zucchini Bread. Last summer, a lady at work brought in a Zucchini Bread that had coconut in it-Granny's doesn't.
I started thinking about the cake at work and started googling around for Zucchini cake recipes-let me tell you there are tons of them! I finally decided to try this one-I changed it the tiniest bit-but it still turned out great.
Ingredients
Cake
1 cup chopped pecans lightly toasted
2 cups plain flour (all purpose)
1 teaspoon baking powder
1 teaspoon baking soda
3/4 teaspoon salt
1 cup sugar
3/4 cup brown sugar
1/2 cup olive oil
1/2 cup vegetable oil
3 large eggs
1 1/2 teaspoon vanilla
1 1/2 cups sweetened coconut
2 1/2 cups shredded zucchini (well drained)
Glaze
1/4 cup lime juice
1/3 sugar
1 cup powdered sugar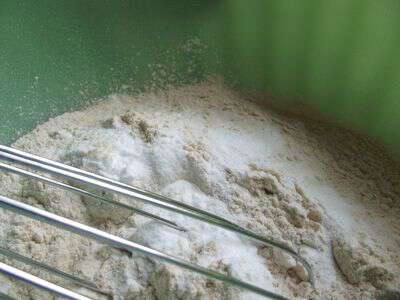 *First-grease bundt pan and preheat oven to 350 (use whatever size of pan you prefer). Mix together flour, baking soda, baking powder and salt-set to the side.
*Mix both sugars and both oils together.
The original recipe called for a full cup of olive oil. I decided to use olive oil and vegetable oil because I thought the olive oil would have too strong of a taste. Even though I decreased the amount-you could still taste the olive oil. So if you don't like the taste of olive oil-you might want to leave it out and use a full cup of vegetable oil.
*Add eggs mixing well after each. Add vanilla-mix well.
*Mix dry ingredients into mixture until just combined.
*Add zucchini and mix well; add coconut and pecans mix well.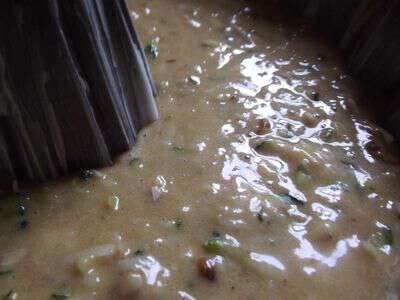 *Pour batter into prepared pan and bake for 45-55 minutes or till done.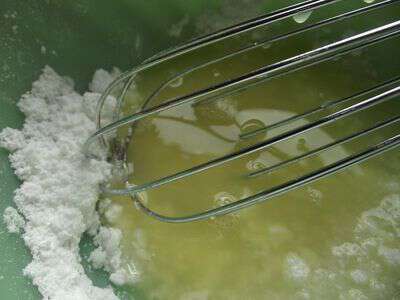 After the cake is baked and cooled you can whip up the glaze. Mix together both sugars-and the lime juice; drizzle over cake.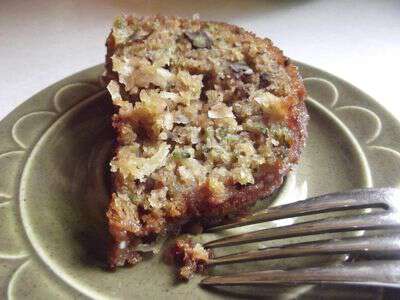 I loved the cake-the recipe is a keeper. It's very moist and dense with tons of flavor from the various ingredients.
The lime juice in the glaze really sets off the flavor of the cake. However next time, I think I'll go with all powdered sugar and leave the regular sugar out-it seemed too gritty-and it cemented the top of my cake plate to the bottom.
Tipper