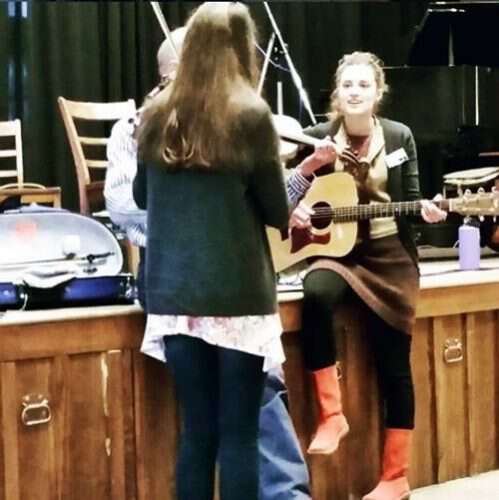 A few weeks back when our friend David Kaynor was visiting from his home in Massachusetts he taught the girls the fiddle tune "Grasshopper Sitting on a Sweet Potato Vine." Neither the girls nor Paul and I had ever heard it. David got a kick out of telling us it was an old North Carolina fiddle tune.
I filmed the trio playing the song on the back deck on one of the days Spring was teasing us that it was really here. While that day was warm and sunny today feels like old man winter has come back to stay.
I hope you enjoyed the peppy tune. Have a great Sunday!
Tipper
Subscribe for FREE and get a daily dose of Appalachia in your inbox