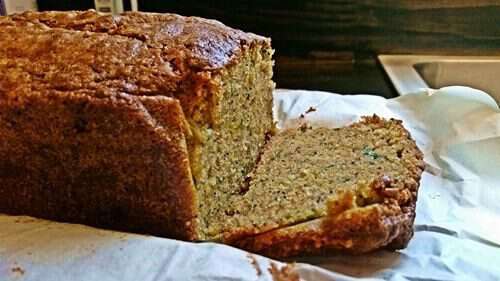 I recently stumbled upon a recipe for lemon olive oil cake. With the hopes of spring on my mind I thought lemon sounded just right and once I noticed the recipe called for zucchini I knew I wanted to try it.
The lady who shared the recipe said she loved to put the cake in the refrigerator and eat it cold. Ours never lasted long enough to make it to the frig. It's without a doubt the best lemon flavored cake I've ever made. The cake is super moist and every bite tastes like spring.
Don't you love it when you stumble on a recipe you know is a real keeper and you'll be using it for years to come?
Jump over to Pinch of Yum to view the recipe. You can print it from there too.
——————
The seed winners from last week's giveaway are:
Priscilla who said: It's become a tradition that I give my nieces / nephew an Almanac each Christmas ~ they get a kick out of the things I do by the signs… including planting. Love your articles ~ ❤
and
Sandra at Thistle Cove Farm who said: The proof is in the eating of the veg and fruit. I also cut my hair by the signs.
Priscilla and Sandra-email your mailing address to me at [email protected] and we'll get the seeds to you!
Tipper
Subscribe for FREE and get a daily dose of Appalachia in your inbox