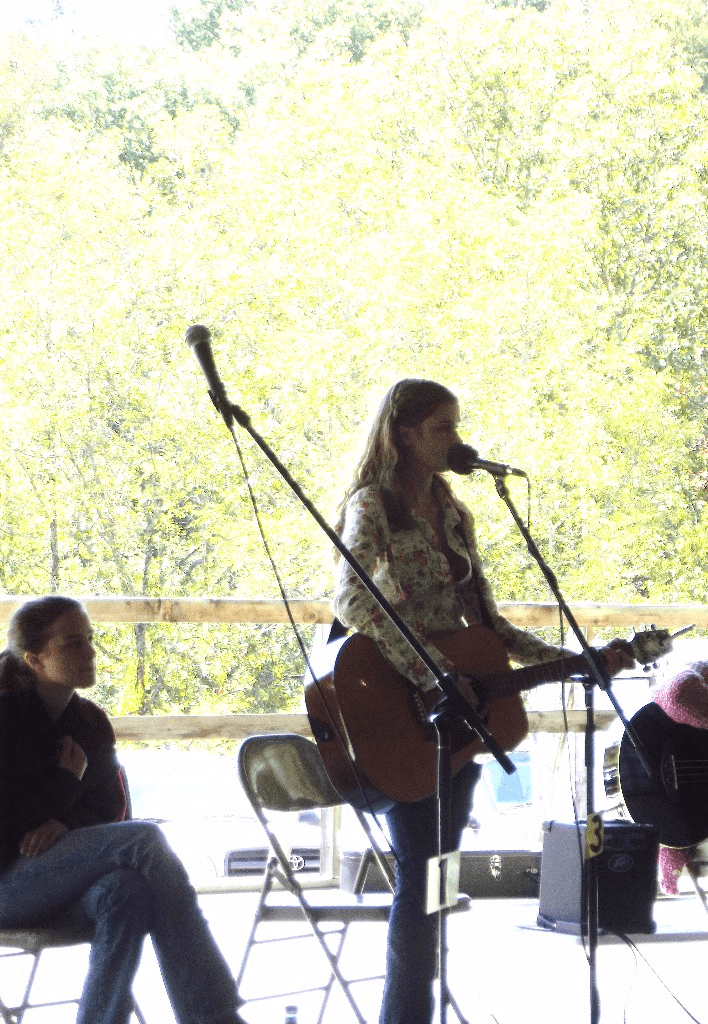 Chitter singing at the JCCFS Fall Festival
If you've been a long time listener to country or bluegrass music I'm positive you've heard the old standard Cry Cry Darling. Since the song was first written-its been associated with everyone from Bill Monroe to Dolly Paton. I once had a cd with an outstanding verison of the song done by Laurie Lewis-I listened to it so much I wore it out.
Jimmy Yves Newman wrote Cry Cry Darling. Newman was born in 1927 in Louisiana. He was commonly known as the Cajun Cowboy-and over the years the Yves was dropped for a C.- the C standing for Cajun. Over Newman's lengthy career he had 33 hit songs land on the billboard charts and was inducted into several impressive associations. You can read more about Jimmy C. Newman's career and awards here.
I found this interesting tidbit about Newman and his song Cry Cry Darling on OLDIES.com:
He wrote and recorded 'Cry, Cry Darling'. Listeners to his early recordings will note a prominent hiss on his pronunciation of the letter 'S', caused by a badly fitted gold tooth. Fred Rose tried to eliminate the problem by changing lyrics, such as in 'Cry Cry Darling', where 'sunshine' became 'moonlight' (a little later a partial denture replaced the offending tooth and permanently cured the problem). Also through the auspices of Fred Rose, Newman joined Dot Records. In 1954 a new recording of 'Cry Cry Darling' reached number 4 on the US country charts and led to his joining The Louisiana Hayride. Between 1955 and 1957 he had five more Top 10 country hits, the biggest being his recording of Ned Miller's 'A Fallen Star', which became a number 2 country and number 23 pop hit. OLDIES.com
Last summer Chatter saw an old clip of Allison Krauss singing Cry Cry Darling and it jogged her memory back to the days of her and Chitter singing along with Laurie Lewis while riding to and fro in my backseat.
She decided she wanted to learn the song. The first time she performed it in public was at the JCCFS's Fall Festival. The crowd loved it-and I am still loving it. Her pure clear voice seems perfect for the song-see if you don't agree.
Pretty good uh? Are you familiar with the old song-or with the Cajun Cowboy who wrote it?
Tipper