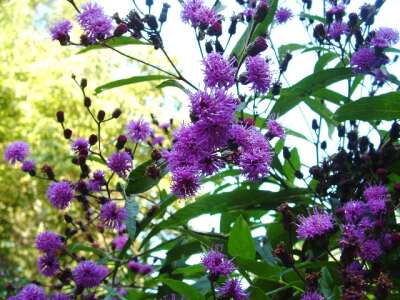 Roadsides and fields have put on their purple robe-Ironweed is in full bloom in the southern mountains of Appalachia.
I read somewhere that Ironweed got it's name because it's stalk is too tough for grazing animals to eat. Ironweed spreads easily-and I've noticed it's taken over more than one old field.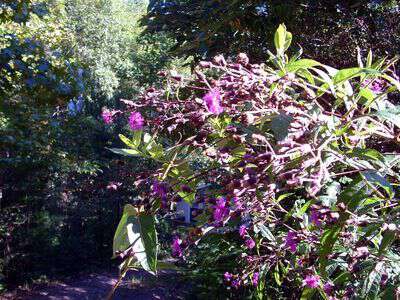 There is a low growing Ironweed and a tall variety. The Ironweed that lines my driveway is the tall variety-it must be close to 7 feet tall-as you can see from the photo it drapes over into the road.
The Foxfire 11 book quotes Charles Thurmond on the subject of using Ironweed for medicinal purposes:
"Ironweed is very gentle. You don't really realize it's working. You make a concoction and use it on the surface of the skin for skin disease and things like that."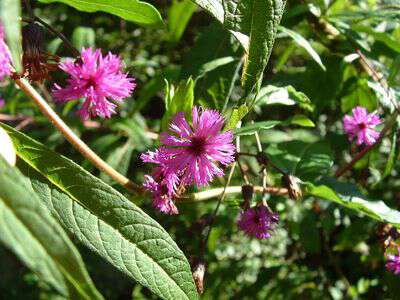 This time of year-always feels old to me. The brightness of flower and vegetable gardens have mostly faded-and even the trees take on a lackluster look as they get ready for their show of fall color. I think of Ironweed as the last hurray of summer. It's warm purple robe hugs the curvy roads I drive. It almost seems to be warning me:  Old Man Winter is on his way-store up the beauty and warmth that's left from Summer-so you can pull it out on a cold winter's day and know summer will surely return again.
Does Ironweed grow in your area?
Tipper